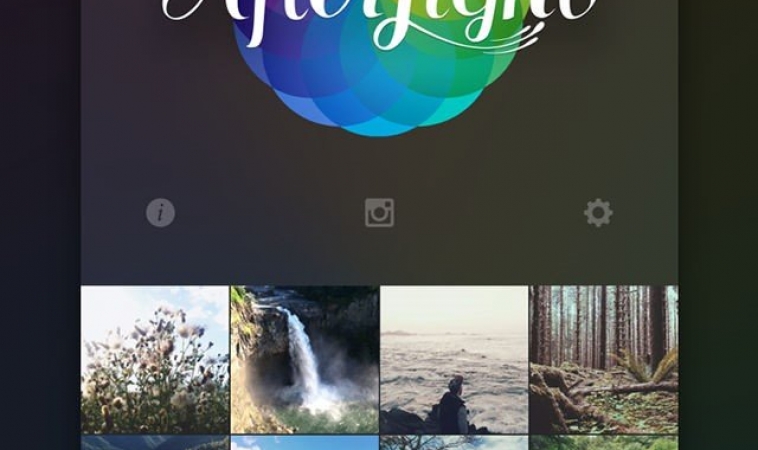 When it comes to making your pictures look phenomenal, there is no shortage of apps on the app store. You can find a wide variety of apps offering a different set of features for varying prices. Afterlight is one such photo-editing app that has been on the top 100 paid iOS apps for a long period of time. Let's take a look to see why Afterlight continues to be popular among iOS users.
Features
The user interface of Afterlight is minimalistic, nifty, and easy-to-use. As soon as you open the app, you are greeted with a screen that contains all the recent pictures you took on your iPhone. If you want to edit a different set of photos, you can select the albums button or if you want to take a new picture, you can hit the camera option.
The camera in Afterlight is fairly simple. You don't have access to the different modes such as panorama, burst, and HDR. However, you do gain some additional features. If you happen to love grids, you will really appreciate Afterlight. You can easily access the grid option from the top part of the camera window. With a single tap, you will get a basic grid where you can use the rule of thirds for your photography. Another tap on the grid icon will give you an alignment tool which is useful getting the perfect cityscape shot. You also have the option of locking the white balance which can be accessed on the camera interface itself. When you are shooting in darker environments, you will find this option quite useful.
Editing is where the true capabilities of Afterlight are highlighted. It is a great app for editing all the photos on your phone. On opening the edit tab, you will see six icons at the bottom of the screen. You have access to the basic photo editing settings such as brightness, contrast, color saturation, exposure, and highlights. Each of these settings can be adjusted accordingly by moving the slider. You can also have more powerful editing tools such as mid tones, adding shadows, vignettes, and tons of other cool settings. Each setting has additional options to fine tune your images to perfection. All in all, Afterlight gives you 15 adjustment tools.
The filters are what makes Afterlight stand out from other photo-editing apps. You have access to 74 filters out of which 27 of them are fully adjustable and original. There are 14 guest filters that are made by different Instagram users, and 18 season filters. The developers of Afterlight recently introduced an additional 15 filters called the Wander Pack. Each filter can be adjusted according to your requirements. You can also mix and match filters and tools to come up with your own type of filters. You also have 78 textures which can be mixed with the filters.
Afterlight gives you an incredible 128 frames that are simple and adjustable at the same time. All the frames work perfectly with Instagram which is brilliant as you won't lose any of the cool effects when porting your edited pictures. Once you are done editing the photos, Afterlight gives you the option to share the photos on various social media platforms.
Verdict
Overall, Afterlight is a good photo-editing app as it has a lot of features. You can lock the white balance and add grids to the camera interface so that you can get the perfect shot. The editing section also has a myriad of options which can be mixed according to your tastes to come up with unique combinations. For just S$1.48, Afterlight is extremely cheap as it is a complete photo-editing app.
Brought to you by the RobustTechHouse team.