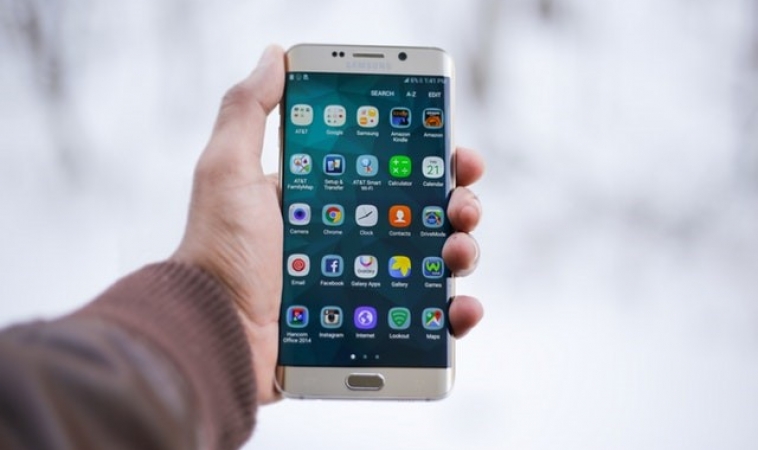 Image Credits: Pexels
Is it necessary to install mobile apps that you will use only for special occasions, such as QR scanners or flashlights? When you think about, keeping these types of mobile apps on your smartphone has no real advantage. On top of that, downloading these types of apps will take a couple of seconds, thanks to the availability of high-speed Internet. As a result of this, it makes sense to access these types of mobile apps only when you require them. However, the problem is that these types of mobile apps take up precious storage space on our smartphones.
In one of the many I/O, Google's conference for developers, the search giants announced a new type of mobile applications known as Instant Apps, the solution to these types of specific problems. According to Google, Instant Apps decreases the gap between native and web applications.
Google aims to do this, by breaking down native mobile applications into smaller counterparts, which can run on any Android smartphone. In other words, Instant Apps are a lighter and more compact version of native apps on Android. The purpose of Instant Apps is that Android users don't have to install them if they wish to use them. When you look at functionality, they are similar to their native counterparts. In speed, it is comparable or faster than web apps.
Let's take a look the important advantages of instant apps:
Better shareability
Earlier, if you had to share apps that you have on your smartphone, you need to send the apk file through Bluetooth. There are also applications such as SHAREit and SuperBeam that allow you to share mobile applications with nearby devices. However, when these devices are no longer within your vicinity, you can only share the links of mobile apps from the Google Play Store. The disadvantage is that your friends will have to download the entire mobile app.
With Instant Apps, you can share the link with anyone through messaging platforms such as Whatsapp, Facebook Messenger, and Allo. Anyone who opens the link can use them without having to visit the Play Store. For example, if there is an app with a crossword puzzle, you can share it with your friend. He/she can start solving the crossword puzzle in the app, without having to download the entire native application.
Higher user retention
Mobile apps for media or entertainment purposes find it challenging to retain users for a long time. Also, users need to select from mobile web and native applications when they are using such mobile apps. Most of the time, users will install these types of mobile apps for a specific feature. Once they need to create storage space, these apps are the ones that first get uninstalled from smartphones. Even if the mobile web page follows the guidelines for smartphone optimization, advertisements have a negative impact on the user experience.
However, with Instant Apps, they negate these types of problems. Instant Apps allow users to utilize only specific features of the native apps. If they like what your app has to offer, they will download the native application.Even if they don't want to use the native application, they will use the instant version because of its ease-of-use and simplicity.
Great user experience
When you use instant apps, it will improve the user experience greatly. If you have used web versions of mobile applications, you will always see ads asking you to install the native app. Even if you can use all the features on the web version, every step you will be greeted by the same advertisement. The problem with these types of advertisements is that it hinders the user experience significantly.
When there is an Instant App, users will never have to deal with advertisements asking them to install the native app. Instant Apps improve the user experience considerably because users can use specific features of native mobile apps.
Reduction in storage space
There are a lot of mobile apps which you won't be using on a regular basis. However, you don't want to uninstall these apps as they may be useful at some time. Similarly, when a large number of such applications start to pile up, they take up a large amount of storage space.
Instant Apps don't take a lot of space at all because they contain only specific features of the native apps.
Straightforward acquisition of users
Acquisition of users becomes straightforward when there are instant apps. For example, imagine if a consumer needs to use a mobile app because he/she wants to book a hotel immediately. The normal procedure would be to install the native app, enter personal information, search for the hotel, and book it. As you can see, this is a time-consuming process. As Instant Apps use Google's Smart Lock, it will log in to the app the moment you launch it. Since it will contain only the booking feature, the consumer can start looking for hotels right away. You can offer the native version of your mobile app before he/she closes the mobile app. As the app was useful at that specific time, he/she will install the app.
These are the five important advantages of Instant Apps. If you are looking for experienced developers and designers to build a mobile app for your business, why don't you get in touch with Robust Tech House?
Brought to you by RobustTechHouse