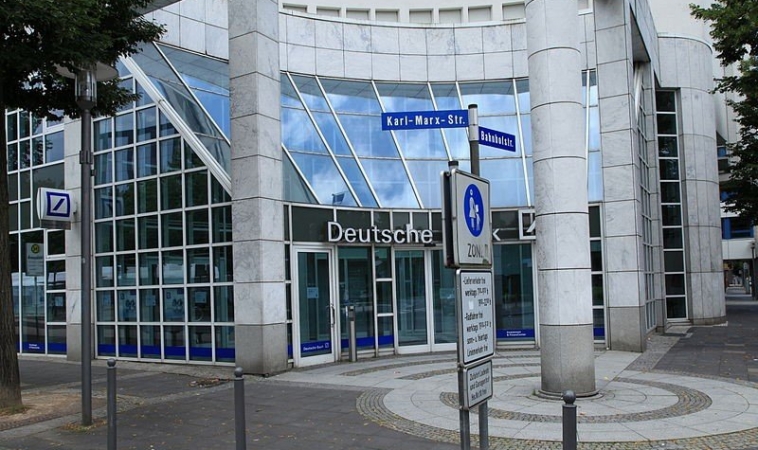 How a Digital Transformation Plans to Revive the Fortunes of Deutsche Bank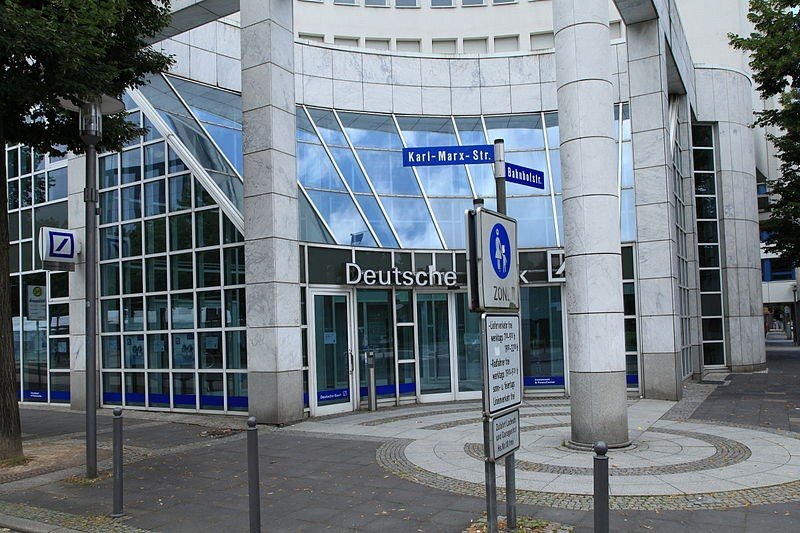 Image source: Wikimedia Commons
Unless you've been living under the proverbial rock for the last few months, you can't help but have heard about the current plight of Germany's Deutsche Bank, an institution once a European financial power house which has been left teetering on the narrow edge of collapse.
It's a situation few are taking lightly, particularly the bank themselves, who recently announced a five year strategy to turn things around and avoid the kind of far-reaching consequences of a potential demise, consequences which – if they're not addressed now – could spell disaster across much of Europe.
A European Disaster
"The important thing to keep in mind about Deutsche Bank is that it won't go down alone if it goes down at all," said statistical analyst Jim Willie, speaking in an October 2015 interview with finance blog, Silver Doctors.
"If it fails," added Willie, "it will take along [as many as] 15 other banks. It will be one or two quickly, then a third and fourth a few weeks later, then before you know it, all of Italy and their major banks would be kaput."
Naturally then, this isn't the kind of perilous situation Deutsche Bank can afford to let linger, and for the most part, they haven't.
'Decisive, wide-ranging actions'
In a November 2015 article on FusionWire, the FinTech news source powered by financial services firm Misys, reporter Alex Kwiatkowski writes that newly-appointed CEO John Cryan has already made plans to take 'decisive, wide-ranging actions being taken in all areas of the bank.'
Already, we're starting to see these actions taking place. As many as 6,000 contracted management consultants: gone. On-shore locations as far and wide as South America and New Zealand: gone. And up to 35,000 staff both in-house and in offshoot organisations: all gone.
While this Human Resources led approach should alleviate much of the financial deficit caused by the company's downward spiral, even Cryan himself admits that this doesn't really address the root cause of Deutsche Bank's woes: outdated technology, inefficient IT systems and a reliance on software long past its use-by-date.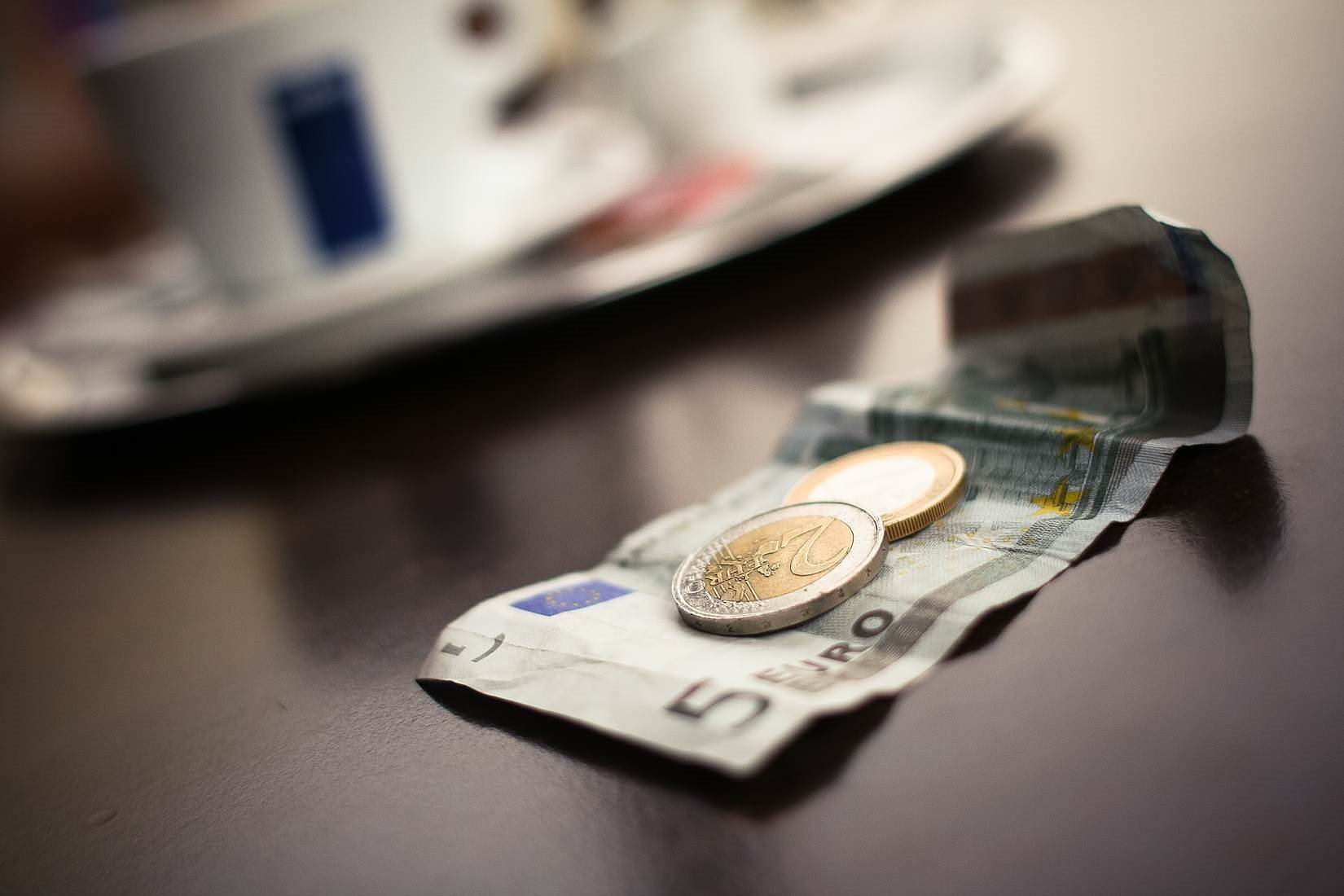 Image source: picjumbo.com
Overhauling technology
To that end, the CEO announced, as part of the company's Strategy 2020 presentation, a complete overhaul of their digital tools and a process of streamlining IT operations.
'The digitalisation of Deutsche Bank…will involve the industrialised automation of manual processes to drive efficiency and control and a fundamental redesign of the customer interface,' Alex Kwiatkowski, who calls the moves 'sensible rather than radical,' and perfectly in keeping with existing market trends.
Still, that only really provides us with a brief overview of how Cryan et al are planning to bring this digital transformation to one of Europe's longest tenured banking institutions.
Thankfully, we do have a few details.
Digital transformation
To begin, we have the introduction of a new 'top dog' in the organisation, with Diginomica's Stuart Lauchlan reporting that existing co-head of technology, Kim Hammonds, will be stepping in as COO in order to oversee what Lauchlan calls a 're-engineering of the bank's IT and operations.'
Under Hammonds' lead, Deutsche Bank will spend the next several years stripping out the old and introducing the new, creating a completely new IT infrastructure designed to increase efficiency and reduce costs.
This includes slashing the number of operating systems currently employed by the bank down from 45 to just four, all without disrupting the organisations' other ongoing efforts to claw their way back from the brink of disaster.
Over key tasks on Hammond's to-do list includes doing away with the 160+ systems that are currently being used by the bank despite having long since reached their end-of-life point, and increasing use of system virtualisation and private cloud hosting, the latter of which is estimated to quadruple over the next few years.
Making way for Hammonds is outgoing COO Henry Richotte, who now moves into a new position as the company's first Chief Digital Officer, a role which will see him launch the company's new digital banking arm, a move which should help the brand compete at a high level in a world increasingly dominated by online transactions and contactless payments.
Whether Cryan's plans to save Deutsche Bank will ultimately prove successful is something that's too early to say for sure. Though whilst there's no way of really knowing if the organization's digital transformation really is going to make things better, there's one thing that's absolutely certain: it definitely couldn't make them any worse for a bank teetering dangerously on the edge of collapse.
Article is brought to you by Misys Financial Software (www.misys.com).
in collaboration with RobustTechHouse. We provide Fintech Development services.