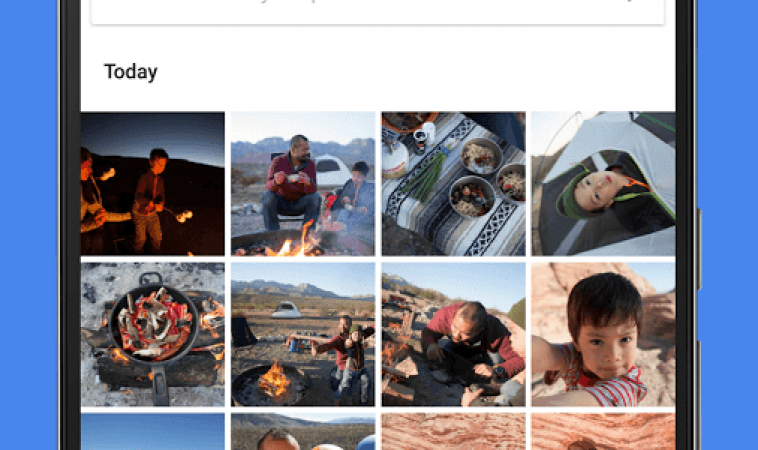 During Google I/O 2017, the company announced numerous improvements for Google Photos. Packed with new features, Google Photos is trying to lengthen the gap between it and the iOS Photos app. Let's take a look to see what makes Google Photos popular among its large user base.
Features
The interface of Google Photos is clean and minimalistic. In the bottom of the screen, you will find icons for assistant, photos, and albums. The remaining settings are stored away in a draggable sidebar. Here you will find options such as settings, device folders, trash, and free up space to name a few.
All your photos you backup through the app will be displayed centrally. You can pinch to zoom in on the pictures or you can do the opposite to change it to grid view. Unlike other online photo storage apps, Google Photos offers unlimited storage. However, you will have to be okay with the image getting stored in a compressed form. It also allows you to store images in their original size but the storage size is limited to 15GB.
The assistant in Google Photos isn't a marketing gimmick; in fact, it is the best feature in the app. If you like the idea of albums, collages, movies, animation, and panoramas, but you have no idea on where to start, Google Photos will help you out. By scanning through your pictures, the assistant will make the above automatically and inform you when it is ready to be displayed. For example, if you have taken multiple photos from the same location, Google Photos will stitch all those photos together to make a panorama. Also, if you went for a vacation but you haven't gotten around to making an album, Google Photos would have already made one for you. It will also compile similar photos and make a small animated picture.
All the photos saved can be made assorted into albums manually. You can share any photo or album with your friends and family by granting them access to your Google Photos. All you have to do is sent them a link to your Google Photos account. The level of access granted depends on the permissions you set on your album.
Google Photos will also recognize familiar faces and stores their images on its servers. All the familiar faces can be labeled and you can recall any images by searching for labels. For example, if your friend Kevin appears in a lot of your photos, Google Photos will maintain a record of him. You can name the record Kevin and then search for him on the app. You will find all the pictures that had Kevin in the frame.
Google Photos has a smart feature where you can upload photos only when your phone is charging. It has another incredible feature called "Free Up Space" where Google Photos will scan your phone for all backed up images and then delete them from your phone. By turning this feature on, you will get more storage at the end of the process.
You also have the ability to edit the pictures you stored on Google Photos. However, there aren't a lot of options to pick from.
Verdict
All in all, Google Photos is probably the best online photo storage app at the moment. Its entire service is free unless you want to store your images in their original size. The assistant is brilliant as it knows what has to be done to make your photos and videos better. You can automatically backup your photos when you are charging your phone. Why don't you install Google photos and use its unlimited storage?
Brought to you by the RobustTechHouse team.