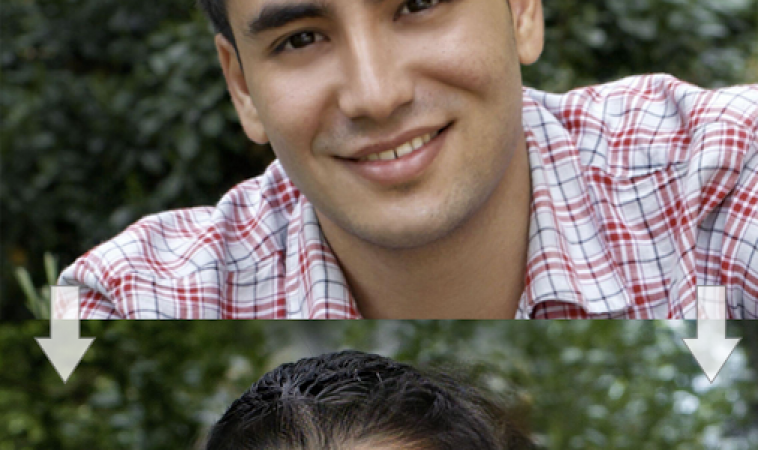 If smartphones with flawless cameras weren't enough for today's tech-savvy generation, perhaps it's time that people dig deeper into their smartphone's functionality. While selfies and random snaps flood social media feeds today, mobile app developers are leaving no stone unturned to come up with interesting products.
Enter FaceApp
The smart image-editing application that would take selfies and photography to a new level. Originally launched on the iOS platform, where it hit one million downloads in two weeks, FaceApp is now available to Android users. But FaceApp isn't like any other image-editing applications on smartphones. It's a smart app using artificial intelligence and neural networks to change your average selfies into something amazing and fun.
FaceApp's primary objective is to transform people's selfies by adding new attributes to the image. The application has amazing filters, which you can use to add a smile to your face (in case you were in a bad mood) or make yourself look way younger or older than your age. If that's not enough, you can even create a nice collage by selecting pictures from your collection. You can even change your gender if you fancy it!
Is FaceApp-ing easy?
Don't let the term "artificial intelligence" intimidate you. FaceApp may sound like a technologically-packed app meant only for tech-savvy selfie-takers, but in reality, it's fairly easy to use. FaceApp uses images from your phone's library but you can click a fresh selfie within the app. The best part of using an image from the photo library is that the app scans it itself. It picks only those images where your face is clear, thus saving you a lot of time in selecting a photo.
If you want to click a fresh selfie, you can simply open the app and use the live camera on the homepage. You can upload the image to FaceApp's server and apply different filters such as smile and smile 2, old and young, male and female, collage, duo, spark, and GIFs. Once you apply the filters, you can tap on the "save" button. Now your transformed image is ready to be shared. The app has the "share" button, which allows you to share your photo directly with your friends on social media. The app is quite easy to use, considering that it is quite advanced compared to the existing photo-editing applications.
How good are FaceApp filters?
Although most of the FaceApp filters are interesting, some of them require a few changes. Some shots look artificial with certain filters. For example, if you apply the child filter, you are not likely to go back in time. The filter only softens your skin, which actually looks a little unrealistic and artificial. Overall, the app's filters can make selfies look realistic. It would be even better if the app introduced a few more filters.
How much does FaceApp cost?
FaceApp is available on Android and iOS at a price of $3.99. Even though the free version of the app is available, you shouldn't miss out the paid versions because it comes with good additional features. The paid version provides the following features:
No pop-up advertisements ruining your experience.
No watermarks to make your image look edited.
Face selection option for photos with more than one face.
Faster photo processing through dedicated servers.
Overall, FaceApp is a fun and interesting app for editing selfies on your smartphone. Since selfies are taking the digital space by storm, there's nothing wrong in having a little fun while uploading them. Although a little controversial, FaceApp lets you have fun while clicking and uploading selfies, and stay entertained for a while.
Brought to you by the RobustTechHouse team