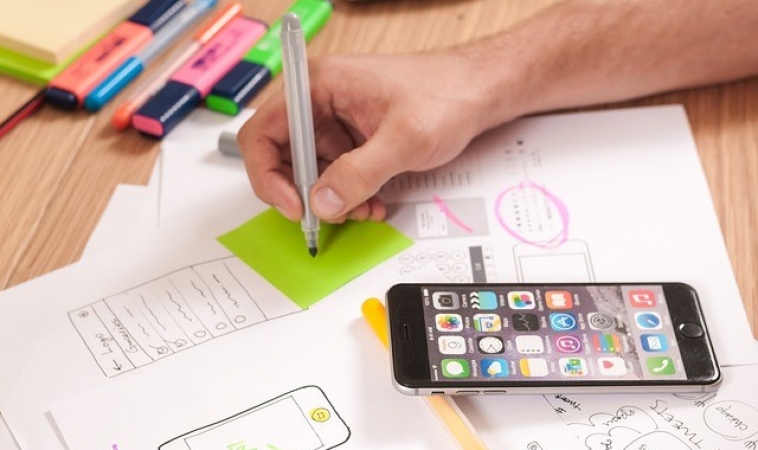 Are you considering building an app for your business? Whether you want to streamline the processes of your business or gather information about prospects or customers, having a well-designed app is a great way to expand your business's list of tools and utilities.
Image Credits: Max Pixel
Since you want an app for your business, here are five things you need to think about, to make the right decision:
Understand your requirements
Before you jump the gun and hire a company to develop an app for your business, you should think about your needs and requirements. Will you be using the app to study the behavior of prospects and customers? Will various departments be using different types of information from the app? Are you planning on handling the entire shipping process? Is the app meant to keep track of inventory and sync it with your e-commerce website or system?
Discuss with various department heads to see what their requirements and needs are. When you know what exactly the needs and requirements are, the app you build for your business will be successful.
The overall cost
When you are building an app for your business, there shouldn't be any compromises on quality. Developing a good quality app comes with a high price tag. When you are thinking about the cost of developing an app, you shouldn't only think about the amount you have to pay to the developers. You should take maintenance costs into consideration as there are bound to be bugs in the app. You need to ensure your app runs smoothly at all times.
Also, you need to ensure your app is up-to-date as mobile operating systems receive periodic updates. When mobile operating systems get updated, there shouldn't be any issues in the functioning of your app.
Pick a good developer
When it comes to developing mobile apps, you need to know that not every developer will have the ability to create a good app for your business. Although it might be a little expensive, it is always better to hire only the best developers as you need your app to be functional and stable. When you are searching for developers, look at their portfolio.
Have the developers build apps that are similar to the one you have in mind? Are their previous clients happy with the apps they built for them? When you have a concrete understanding of the developers, you will be able to narrow down on who will be the best for your business app.
Select crucial features
Whoever your target audience is, you don't want them to spend hours on your app, trying to figure out how they can use the features they need. The main reason why you build an app for your business is to simplify your processes. It's okay if your app has a handful of features as it will be easier to maintain and update. Also, your target audience will find it much easier to use the app when it has only a couple of features.
These are a few things you have to think about before building an app for your business.
Brought to you by RobustTechHouse