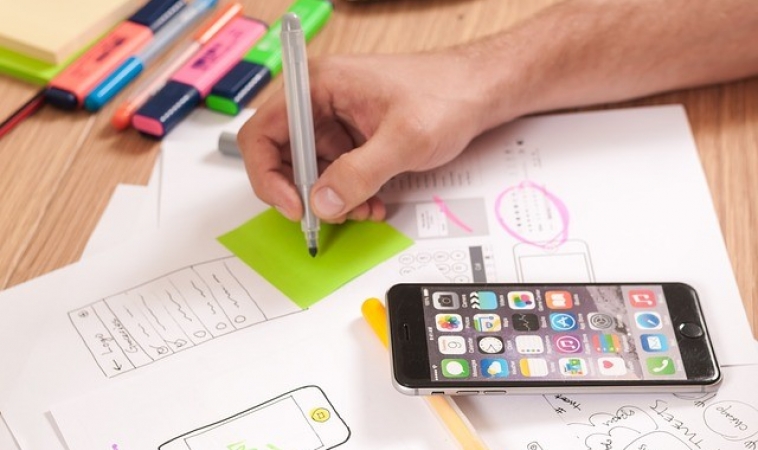 According to Adjust, more than 50,000 new apps get added to Apple's App Store, every month. Sensor Tower predicts that by 2020, there will be more than five million active apps in the App Store. However, not every app will make it to this list as they may get rejected by Apple. Why? Here are 10 common reasons why apps don't make it to the App Store:
Image Credits: Fickr
Bugs and crashes
Due to insufficient testing, the developers who made your app might have missed a thing or two, causing to have bugs. When your app has bugs, there are chances it will crash when users are using it. If Apple found that your app has bugs or it crashes, they will reject the app immediately. Rigorously test your app before submitting it for review.
Links don't work
If the links in your app don't function like they are supposed to, then Apple will reject your app. All the links in your app should be functional. Regardless of the type of your app, contact information and user support should be up-to-date. Also, if your app offers subscriptions or it falls under the kids' category, your privacy policy should have a link. Always check this before asking Apple to review your app.
Low-quality user interface
When it comes to user interface, Apple expects apps to be user-friendly, refined and clean. If professional developers don't develop your app, the user interface may not meet the strict design standards of Apple. Hence, it is recommended that you let professionals design and develop your app.
Placeholder content
If you didn't finalize all the text and images in your app, before you sent it for review, then Apple will reject the app. If some features of your app don't function properly and it has placeholder content, Apple believes that it isn't ready for distribution. As a result of this, Apple won't approve your app.
Insufficient information
When you submit your app for review, you need to enter all the information required by Apple. If your app needs users to sign in, you should give Apple a demo username and password along with your app. Include specifics if there are any particular specifications to be set. Supposing certain features of your app work in environments that are difficult to replicate, you have to show Apple a demo video. Also, your contact information should be up-to-date and complete. If you fail to provide sufficient information, your app will not make it to the app store.
Advertisements
When you ask Apple to review your app, they will ask if the app uses Advertising Identifier (IDFA) to serve ads to your users. If your app uses IDFA, but it doesn't properly display ads or lacks ad functionality, then it may get rejected by Apple. Before you submit your app for review, you should always ensure the ads work properly.
Collection of links, content aggregators, or web clippings
Your app should be useful, and engaging to customers. It should also use as many features as possible that are only found in iOS. If your app serves websites within the app itself, web interactions are limited and the web content displayed is not optimized for iOS, then your app won't qualify as a quality app.
These seven common problems are the reasons why your app might not make it to the App Store. If you want to avoid these common problems when building apps, contact Robust Tech House.