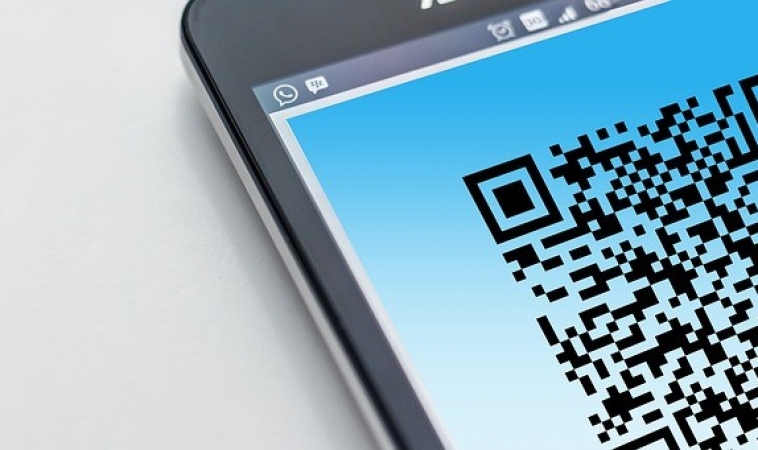 Cashless hawkers arrive
Hawkers in Singapore traditionally accepts cash as payment. Customers pay notes, the stall owner or manager takes them, put them into their tills, and gives change in return. All these are changing in a few hawker centres like Tanjong Pagar Plaza Market and Food Centre. The place is slated to be Singapore's maiden QR code payment centre. Nearly every stall exhibits a QR code. Customers simply have to take out their mobile devices like smartphones and scan to make the needed payments.
Image Credits: Max Pixel
The first one to roll out such a payment system in Singapore is NETS. The latter made the standardised QR code. Other than paying for food, customers can also utilise the same terminal by making NETS FlashPay and NETS payment. Benson Low, the centre association chamber, has urged stallholders to adopt the new payment system. He said that the customers will now have a wider choice when it comes to paying their bills. With this system, the customer can pay by three methods: card, cash or mobile scan.
Most customers, however, prefer to pay by cash at Tanjong Pagar. Low has estimated that almost 95 percent of customers at the centre choose to make a cash payment. This was borne out by experiences of many stallholders. There are a number of reasons for this, including the fact that many customers use feature phones. They have no option but to pay by cash or card. A few customers prefer to pay by cash as they are used to it.
Like it or not, payments through QR codes are here to stay. Lee Hsien Loong, the Prime Minister of Singapore, has pushed the use of such payments. The end of August witnessed the formation of a taskforce entrusted with developing a common QR code. This task force, named SGQR, wants to have a standardized QR specification to accept both international and domestic payment schemes.
There are a number of benefits to QR code use. Jeremy Tan, the CEO of Liquid Group, a local firm, says that unlike other forms of payment, the trader employing a QR code will have no need for a merchant terminal. Other similar kinds of payment methods like NETS FlashPay or the Visa PayWave cards utilise Near Field Communication or NFC technology.
Many traders already see the benefits of going cashless. Anson Loo, a seller of prawn noodles, has problems with change. This sometimes leads to quarrels with customers. Being cashless means no such problems. It is clear that mindsets are changing towards cashless payments.
Bike sharing expands
The oBike company, which engages in bicycle sharing operations, is already looking for avenues to expand operations. The company started operations only seven months before. It is working on a more advanced cycling solution. It believes that the new bike system would disrupt the current market dynamics. The company earns its revenues from a Business to Consumers or B2C structure. This is quite cashflow and capital expenditure intensive.
When asked about the new developments, Shi Yi, the chairman of oBike, declined to give the answer. He instead said that the present difference in this service is bikes having gears and bikes without any gears. He continued on to say that if the present Singapore market is analysed, then it is apparent that only the short distance needs can be fulfilled. This means an average distance of three kilometres. Longer distances need newer solutions. The CEO hinted that his company may have found a solution.
The oBike team is thinking of integrating the blockchain technology into the business model so that operating cash flow can be eased. He hopes that tangible results from these efforts can be had by year-end.
Brought to you by RobustTechHouse