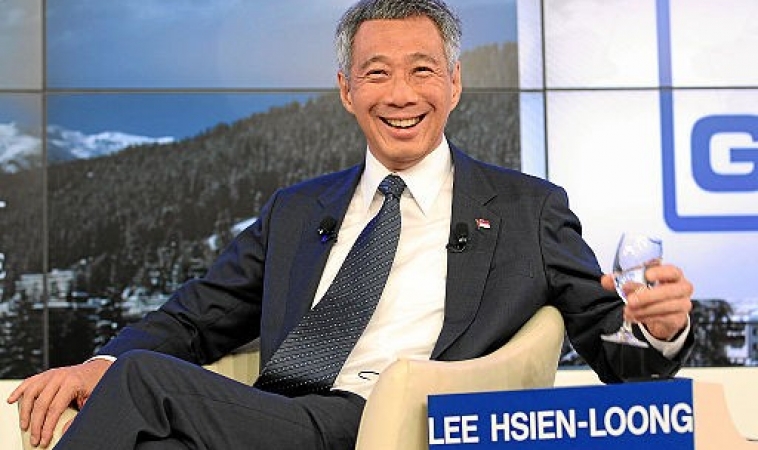 The race is on for Unified E-Payment Platform
It looks like Prime Minister Lee Hsien Loong is looking to stir things up in the e-payment platform after his speech on August 20th, for the National Day Rally. Lee Hsien Loong made a call for a unified e-payment platform across all spheres of the society, including heartland shops and hawkers, where cash is the only form of currency.
Image Credits: Wikimedia Commons
For decades, customers had to deal with using multiple apps and payment cards. Thanks to Lee Hsien Loong's call, e-payment vendors are trying to come with a platform that unifies all. Razer, a Singaporean tech-firm and Grab, a ride hailing app recently announced that they had plans of having a nationwide platform of e-payment systems, as they want it to work for all users, regardless of the bank they use.
NETS have also joined the race as it has been coming up with innovations to unify the e-payment platform. Not too long ago, NETS had announced that it plans on releasing a mobile wallet which will digitize the ATM, debit and credit cards of six major banks in Singapore. Due to this initiative, users no longer have to install multiple independent mobile apps for each bank.
NETA went one step further by setting up QR codes for 50 hawker stalls in Tanjong Pagar Plaza so that users can scan the code and pay for the meal through mobile apps.
Who will win this race? It's hard to tell at the moment!
Coupons to be replaced by mobile phone app in October
From October, Singaporeans will no longer have to use coupons to pay for their parking. Thanks to the new app Parking.sg, life is going to be much easier for the motorists of Singapore. Developed by GovTech, Housing Board and Urban Redevelopment Authority, the new app will replace paper coupons at around 1,150 car parks in and around Singapore. The new app will also include areas that have kerb side parking.
According to Lee Hsien Loong's speech at National Day Rally, the app will be helpful to motorists of Singapore as it will avoid a large number of unnecessary hassles they have to face when they have to park their vehicles.
As Singapore is pushing to be a smart nation, it needs to take complete advantage of technology so that the lives of people become convenient. The new app will make payment cashless; motorists only have to pay for how long they use the parking system; motorists can remotely extend parking sessions.
According to the Prime Minister, it is strange that they have to deal with parking coupons even though Singaporeans are smartphone-savvy and have Electronic Road Pricing (ERP). Parking.sg had held a trial run in May in 100 public car parks, involving at least 2,300 public officers.
NETS to make new car park payment system convenient
NETS are making the lives of Singaporean motorists easier than ever, as they can pay for car parking with the NETS payment system involving QR codes. As a result of this, motorists don't have to panic or top up their accounts to pay for parking when they have incompatible cards or insufficient money. Recently, NETS had announced the release of new payment modes, to unify the e-payment platform.
According to the spokesperson of NETS, there will be a trial at the end of the year, to see its impact on the new car park payment system. Motorists can pay for parking by logging into their respective bank accounts before they scan the QR codes. When it comes to using QR codes for the payment of parking, Singapore seems to be lagging behind several countries as of now; but hopefully not for long.
Brought to you by RobustTechHouse