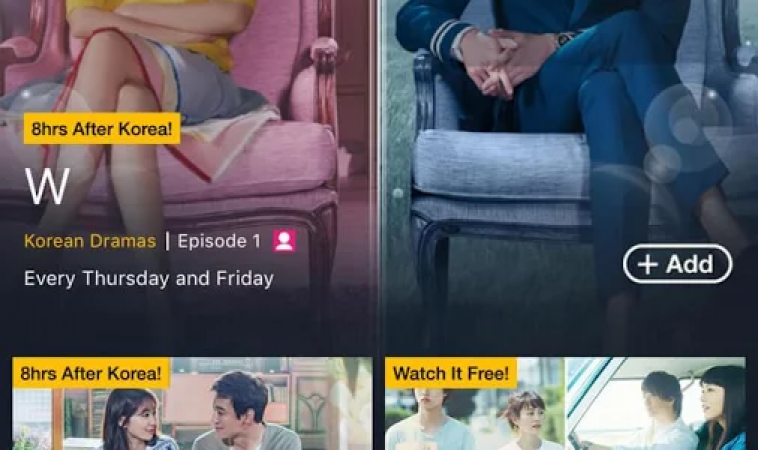 Overview
If you are looking for a fun and exciting movie and music app on your phone, perhaps you should install Viu. Launched in January 2016 in Singapore, Viu has grown to become the ultimate source of Asian entertainment shows. You can now watch and share your favorite television shows, movies and music. And that also for free! What else do you need for making your boring weekends a little exciting?
Viu brings Korean content from four prominent broadcasters- MBC, KBS, SBS and CJ E&M- on one platform for users to enjoy. Popular Korean shows will be now available with Chinese or English subtitles just after eight hours from the premiere. The app is available for iPhone and Android users who prefer ti watch shows online and fight piracy. But there are a lot of things to know about this amazing application.
How to get Viu?
Just like the music streaming app Spotify, Viu operates on a "freemium" model, where it offers free content along with a premium version for users who pay. The free version relies on advertisements for covering costs. So you are likely to be pestered by popping advertisements while you are streaming movies and shows. Moreover, the free version offers lesser features than the premium version.
Customers in Hong Kong and Singapore can get Viu Premium from their Google PlayStore. The charges for Viu premium differs from country to country. However, you can view the price at the time of downloading the application. The free version of the app is also available, but it does not come with many features. If you want to experience movie streaming of the highest quality along with few other exciting features, you should certainly opt for the premium version.
But if you subscribe to the "Auto-Renewal Subscription" function of the service, the system will debit an amount every month. However, there's nothing wrong with this unless you becoming completely dependent on the app for your entertainment needs. But if you still wish to unsubscribe, you can simply do so by turning off "Auto-renew" from you Google PlayStore settings.
Features of Viu
If you download Viu, you will get the following exciting features:
Stream and watch your favorite Korean movies, music and television shows anytime, anywhere.
Get Chinese and English subtitles after just 8 hours of the initial telecast in Korea.
Watch you shows on any device- iOS devices, personal computers, tablets and android phones.
Mirror cast your show on your smart television.
Enjoy seamless streaming of your movies and shows.
Watch "on-the-go" after downloading the latest programme through the mobile application.
Get access to premium Asian shows from Taiwan, Japan and other countries.
Get music video for any genre- rock, jazz, classical, romantic, metal, dance, hip-hop, pop, folk and much more.
Stream cricket videos with a tap of your finger.
Viu allows you to choose shows from a plethoric collection and get an amazing resolution. The high-quality of content enhances your viewing experience to a large extent. If you are going for a premium version, you are sure to get the best value. You can enjoy the popular games show Running Man and few other shows from the big four broadcasters.
Viu is an amazing smartphone app to have today. As online streaming is slowly replacing cables, people are becoming choosy of the kind of content they view. If you are looking for pure Asian entertainment, Viu is perhaps the app you should install today. With an easy-to-use interface and reasonable monthly subscription, Viu will surely enhance your experience.
Brought to you by the RobustTechHouse team