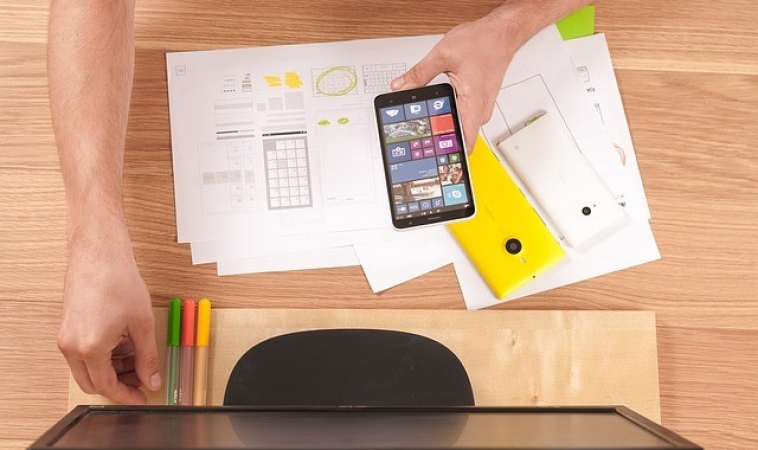 Image Credits: Pixabay
Having a mobile app for your business is no longer a luxury, but a necessity. Your business will find it an uphill task to keep up with your competitors when you don't have a mobile app. On top of that, your business won't have a global reach, as you fail to attract customers from the mobile world.
When it comes to the world of mobile app development, there are a lot of important elements you need to be aware of, that will launch you to the path of success. Check out our essential guide for mobile app development and our article on the cost of mobile app development.
According to Statista, the Google Play Store is home to 3.5 million apps. On the other hand, Apple App Store has at least 2.2 million apps available to all the users. Both stores have over 100 billion cumulative app downloads, making them the biggest trend in the industry. If you go through any person's smartphone, there are very high chances of finding apps such as Twitter, YouTube, Google Chrome, and Whatsapp to name a few.
Another report by Statista shows that the revenue for mobile apps is expected to hit a staggering $188.9 billion by 2020. Consumers prefer mobile apps over websites mainly because of the ease of use. As you can see, not having a mobile app will mean that you are missing out on a lot of things.
To help you get started, here are four vital yet unknown elements of app development
Attracting attention
You just have a few seconds to form a good impression with your target audience. If you are unable to attract their attention towards your mobile app, you will lose out to your competitors. As the app market is extremely crowded, there are very high chances that your target audience will start using other mobile apps. Once you get the attention of your target audience, you will need to make it look unique so that they will download your app from the Play Store or App Store.
Since this is going to be extremely challenging, the best bet is to develop a light version of your mobile app. In other words, you can give your target audience a taste of what your mobile app has to offer through instant apps.
A/B user testing is important
It's very hard to know what works and what doesn't in the mobile app market. If you don't get the right formula, then your target audience won't even use your mobile app. However, when you get everything right, your mobile app will be successful.
A/B user testing is important to get a deeper insight into your mobile app. It helps you understand and eliminate all the different types of errors and glitches that occur in your mobile app. You can optimize your mobile app for the best possible performance. As there are a plethora of devices available in the market, you will depend on A/B user testing heavily.
Always start small when you use A/B user testing for your mobile app. Even if it is the simple elements such as color schemes and navigation, they have a massive impact.
Marketing is indispensable
Just because you completed developing your mobile app doesn't mean that you don't have to work anymore. Consumers on the Google Play Store and Apple App Store won't know that your mobile app even exists until you market it to them.
As marketing is indispensable for your mobile app, you must keep a separate budget aside for this important element. You need to come with sound business strategies which will promote your mobile app to your target audience. The only way you will start getting downloads for your mobile app is once they are aware of its existence. You can write guest articles, blogs, and even get influencers on-board to promote your mobile app.
Target market research
Researching your target market is vital it gives you a proper idea on how to go about developing your mobile app. The research will give you the requirements and need of your target audience. It will also help you understand what your competitors are doing with your target audience.
In other words, when you do your target market research properly, you will be able to come up with unique solutions that satisfy the demands of your audience. One way to collect information is to conduct a survey. Whether it is an offline or online survey, it will help in mobile app development significantly.
These are the four vital yet unknown elements of app development. If you are looking to have a great mobile app for your business, why don't you get in touch with Robust Tech House? Thanks to our expertise in mobile app development, you will always get the best experience with us!
Brought to you by RobustTechHouse
---
Also published on Medium.