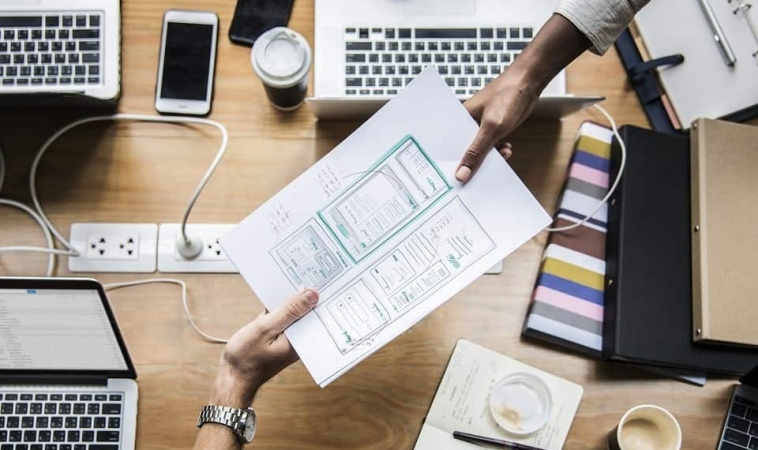 Image source: https://pixabay.com/en/app-application-business-3666365/
Every business understands the importance of mobile app development, as it comes with numerous benefits. For example, you want to keep your target audience engaged by offering unique content.
As mobile app development is expensive, you want to hire companies which offer high value for money services. However, when you use the internet, it becomes challenging to pick the right one as there are hundreds of options. Don't sweat it, because here are the top 10 mobile app development companies in the Philippines:
1902 Software Development Corporation
1902 Software Development Corporation has more than four years of experience in mobile app development. Although the company is known for developing cross-platform apps, they also expertise in native applications.
They provide project managers to all their clients, to ensure everyone gets utmost care. They also use the same team for maintenance and support after completion of the project. The company follows the best practices for excellent user interface and user experience design.
Adroit Apps Ltd is a company which specializes in mobile app development for digital agencies, entrepreneurs, and startups. They have completed numerous projects, a testament of their success in this industry.
Whether you are a small or medium-sized business, Adroit Apps Ltd will work hard to meet your expectations. They will be there at every step of mobile app development, to ensure you have the best experience.
The company started in 2010, with the aim of bringing businesses all over the world, several steps closer to their customers. Arcanys gives you the opportunity to work with some of the best developers in the country.
The company is well-known throughout the Philippines for their state-of-the-art mobile app development services. Whether you are looking for design and user experience or technology, Arcanys always has your back.
DICE which stands for Digital Innovative, Creative, and Engaging is a great mobile app development company in the Philippines. The business makes the most of available technologies, to offer a wide range of services to their clients.
The company understands your preferences and needs, before developing mobile applications which are essential to your business. They have tremendous amounts of experience working with countless clients on a global scale.
Dotty Style Creative started in 2009, with the aim of providing exceptional services to their clients at competitive prices. Even though the company has a small workforce, they have always worked closely with their customers. The employees have the necessary expertise to provide high-quality mobile app development.
The company developed apps with gamification, due to a large number of benefits which come with them. The employees use Adobe Flex and PhoneGap to create mobile applications which work on all platforms.
Thanks to the deep understanding of technology, LeapFroggr's employees have the expertise to provide perfect solutions to all their clients. The company creates custom solutions for all their customers, so that they can achieve all their goals.
LeapFroggr can develop mobile apps which offer excellent user experience, reliability, and design. Also, they provide consulting services, giving you the opportunity to fix existing problems in your application.
Numlock Solutions Co. aims to bring all the ideas of their clients to life, by providing them with the necessary mobile app development solutions. Since the start of the company, they have published several iOS and Android mobile apps.
The first app launched by the company went to win an award in 2010. They go above and beyond when they have to meet the requirements of their clients.
Specialists in website and mobile app development, ThinkBIT Solutions works with clients all over the world. Whether it is Android or iOS, the company creates apps which will reach the smartphones of your customers.
They follow the latest design practices, to ensure your app has the edge over your competitors. They also develop native apps, which provide exceptional user experience to your consumers.
If you want a company with vast amounts of experience in developing mobile game apps, you should get in touch with TOSE Philippines, Inc. One of the many goals of the company is to provide high-quality games and applications to all their customers.
Whether you want to create a game from scratch or port them from various platforms, TOSE Philippines, Inc. is your answer. They also have expertise in localization, which will help you penetrate new markets.
Zynappse Corporation uses expert industry and management consultants to provide world-class solutions to their clients. The company makes the most of available technology, to meet the customer's requirements. They have won several awards from Appfutura for mobile app development. Whether it is Android or iOS, Zynappse Corporation makes your life easy, by creating the right mobile app. The company also offers services for cloud computing, augmented reality, and artificial intelligence.
Brought to you by RobustTechHouse