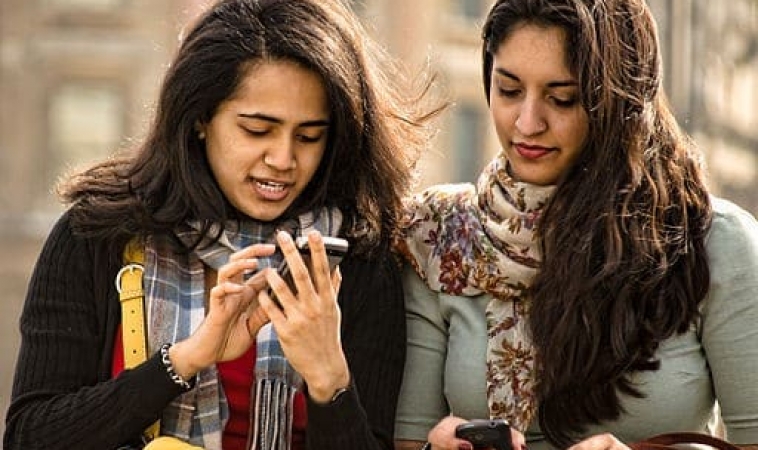 Image Credits: Wikimedia Commons
Mobile app development changed how you interact with your smartphone, by making life convenient and straightforward. Whether you want to make a quick calculation, find the fastest route to an event, or order food from your favorite restaurants, you can find an app for it.
There are certain apps available on the Google Play Store, which make specific tasks easier. Today, take a look at the top three tools mobile apps in Singapore:
SHAREit – Transfer & Share, one of the most popular apps from the Google Play Store has over 500 million installs. Mobile app development allows users to transfer all types of files, irrespective of size (even if they take several GB worth of storage) within a couple of minutes. When you open SHAREit for the first time, you have to create an account with the app.
The main page of the app is quite simple, as the developers categorized content into three categories – home, videos, and movies. SHAREit displays the hottest videos in the screen of the app, along with the ability to share and download them. One great feature is that you can connect to PC and transfer files easily. The user interface is easy to use, ensuring you have a great experience.
The app allows you to transfer a variety of file types, such as videos, applications, music, and photos. If you switch to videos, there are 20 different categories, covering a wide variety of topics. Similarly, there is a movie subheading, which gives you the option of going through different films.
To share the app with your family members and friends, you can do it through hotspot or Bluetooth. At the same time, you can ask them to scan the QR code on your smartphone to do the same. Despite the app having numerous features, it is quite responsive. However, it does feel bloated, as you won't use most of them.
Sticker maker takes the fourth spot in Google Play Store's "Tools" category, with over one million downloads and eight thousand ratings. As the name suggests, you can create stickers through this app and share it with your friends and family members.
It looks like Viko & Co., the team behind the mobile app development, focused on simplicity and functionality, over everything else. For example, you only have the option of creating a new sticker and the share button.
You need to type the name and author of the sticker to create one through the app. If the labels are less than five characters, it won't allow you to create the sticker. It allows you to create a pack of 30 images, which you can add to Whatsapp.
It is straightforward to use, as you only need to export images from your smartphone. You also have the option of taking pictures through your camera. You can create the perfect stickers by cropping the images as per your expectations.
Taking the second spot in "Tools" category is Tasker, an app which offers exceptional functionality to its users. Tasker has over one million installs and more than 43 thousand ratings. With the app, you have the option of automating a wide variety of functions on your smartphone. Even though IFTTT provides similar functionality, you get granular controls in Tasker, a testament of its uniqueness.
For instance, you can ask Tasker to send a message to a friend, informing him/her you will be running late if you move at a specific speed during a short period. Similarly, the app allows you to switch on the Wi-Fi, disconnect Bluetooth, turn off mobile data, and open Netflix when you reach home. You can make your smartphone open the camera, every time you shake the device. It also allows you to upload files to your Google Drive, the moment available storage on your phone drops below five GB. The possibilities are endless, as you can do almost anything you can imagine with this app.
You can create backups of all the tasks you create through Tasker, allowing you to transfer the data to new devices. While it provides exceptional functionality, it is also confusing to use for first-time users. The user interface looks complex, due to which, you tend to feel discouraged to continue using it.
On the bright side, joaomgcd, the developer of the app, gives you small tips on how to use features. You can also ask for help on a particular screen, a handy feature in Tasker. At the same time, it also allows you to take a look at the guide for all the functions of the app. The developer continues to develop Tasker, to ensure it remains relevant with all the changes in Android.
These are the top three tools mobile apps in Singapore. Do you think there are other apps which are worthy enough to make it to this list? Feel free and leave a comment below!
Brought to you by RobustTechHouse.