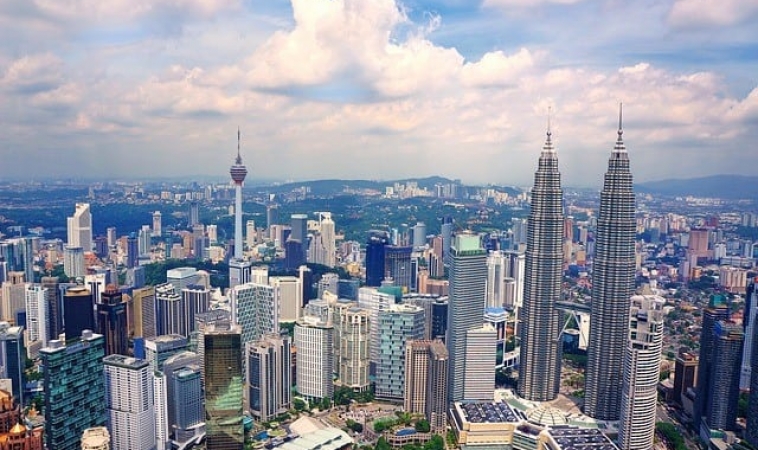 Image Credits: Max Pixel
Mobile app development is one of the hottest trends, thanks to the popularity of smartphones and other similar devices. As a result, several businesses are on the lookout for mobile app development companies, which can turn their ideas into viable products.
When it comes to mobile app development, Malaysia is one of the top countries as it has a large number of professional companies. However, one can feel overwhelmed as there are numerous options available. Here are the top 10 mobile app development companies in Malaysia:
Based in the capital of Malaysia, Kuala Lumpur, Alphapod is a mobile app development company. Specializing in developing native apps for both Android and iOS, they have clients from a variety of locations, such as Hong Kong, Australia, and Singapore.
While the company builds functional and entertaining mobile apps, they also aim to change the lives of their clients. With ten years of experience in mobile development, they have worked with some of the biggest businesses in the world.
Another popular mobile app development company in Malaysia is ClearSoftware, which has worked with over 40 clients. They help in all aspects of mobile app development, such as prototyping, UX/UI design, publishing, unit testing, and web development.
The aim of the company is to provide their clients with great tools for communication, bug tracking, and project management. As a result,  it becomes easier for their clients to work with the company, even if they are not from the same country.
When it comes to expertise in mobile app development, very few companies can compare to the likes of D Age Technology. With 14 and 10 years of experience in IT and mobile app development, you know your project is in good hands with the company.
Their team has a lot of hands-on experience in building the right UI and UX design. As a result, the chances of your app becoming an instant hit among your target audience is extremely high.
If you are looking for a way to ensure your business has a  great mobile app, you should get in touch with eSolutions Webbers, a company based in Kuala Lumpur. They have expert mobile app developers, who know how to make the most of their exceptional skills.
Whether it is Android or iOS app development, they offer a variety of services, which will meet all your expectations. All the apps they develop will give you exceptional user experience, regardless of the type of app you want them to build.
Established in 2003, Fireworks has been providing state-of-the-art solutions to all their clients. Thanks to the company's tech and digital ventures, they have been able to empower their customers in a variety of Asian companies.
In mobile app development, they have built over 50 apps, allowing businesses to make the most of their potential. By combining functionality, usability, and aesthetics, their mobile apps allow businesses to extend their reach to the target audience.
Founded in 2005, Getright is one of the top mobile app development companies in Malaysia. They have an extensive list of clients ranging from large enterprises, government agencies, small-medium businesses to start-ups.
The Getright team of developers has significant amounts of expertise in building apps which go beyond the expectations of their clients. Whether it is maintenance, UI/UX design, native or hybrid mobile app development, you can always trust Getright to deliver.
One of the biggest mobile app development companies in Malaysia, Hyperlink InfoSystem, knows how to develop stunning and intuitive mobile apps for their clients. You can expect high-quality work from them, as they follow the principles of Agile development.
They provide an exceptional team of dedicated developers who will go out of their way to build excellent apps for their clients. At the same time, if you have any problems, you can always reach out to them, thanks to their exceptional customer support.
Inglab is one mobile app development company which has worked with numerous governments and multinational and local agencies. The company provides world-class mobile apps for industries such as healthcare, logistics, automotive, finance, telecommunication, and insurance.
Their specialized team has a lot of expertise in developing native, hybrid, and web apps. They also adopt the latest practices in the industry to prove stellar UX and UI design experience to all your users.
Originally a digital marketing company from Kaula Lumpur, Malaysia, they help organizations achieve their goals by developing top-notch mobile apps. They provide a wide variety of services and solutions, which will convert businesses into top performers in their respective industries.
Terato Tech is a mobile app development company which focuses on implementing the latest practices in the industry to provide innovative solutions to their clients. In development and design, the product of Terato Tech is stunning, thanks to the attention to detail from their team of experts. They have worked with a large number of high-profile clients, a testament to their quality of work.
Brought to you by RobustTechHouse.