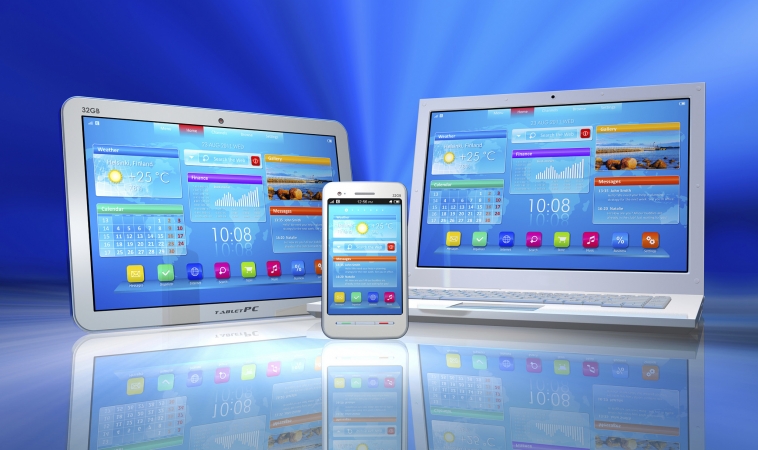 As a Singapore-based Mobile App Development house (some of us are also former civil servants), we are very interested in Singapore Government Innovations. The Singapore Government has for a long time been a leader in Government Technology, with several masterplans – iGov2010 Mobile Government; eGov2015 masterplan; Intelligent Nation 2015 – and more recently the Smart Nation Initiative.
As Singapore residents, we benefit from these initiatives by, amongst other things, being able to interact conveniently with the government through mobile apps. Nonetheless, we believe that independent feedback on each mobile app is important for government agencies to continue to improve their offerings. So we decided to create the list below to crowdsource opinions of Singapore Government Mobile Apps.
Which is your favorite Singapore government App? Please vote ! Think the app can be improved? Please comment !
Once we get a decent number of comments / votes, we'll feedback to the government through Reach and hopefully we can all see improvements as not-so-good government apps catch up with the best Singapore Government Apps.
Singapore Government Mobile Apps
List of Singapore Government Mobile Apps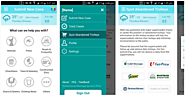 The public can send their feedback about damaged signs, cleanliness, pest sightings, fallen trees and much more using the app. The complaint will be routed to the relevant authority automatically.
The app lets the public book sporting facilities and sign up for sports programmes. Registered users of the ActiveSG movement get $100 in credits to pay for entry to swimming pools and gyms managed by Sport Singapore, and to offset the cost of exercise classes like yoga, Zumba and kickboxing.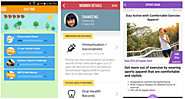 HealthHub, an initiative by the Ministry of Health, provides health information while you are on the go.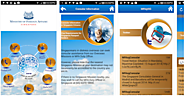 This app allows you to register with the Ministry of Foreign Affairs before an overseas trip. You can also locate Singapore oversea missions, check travel notices and look up consular information and visa requirements.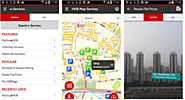 Check you sales application results for BTO flats, view recent transacted prices of resale flats and locate your nearest HDB Hub, Branch and Service Centre.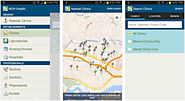 MOH iHealth Sg is a comprehensive guide on healthcare facilities and healthcare professionals in Singapore. Use the app to locate nearby clinics. Find healthcare facilities by the services they provide. Even view "live" webcam images showing waiting areas in Polyclinics.
Access real-time information on Singapore's weather and receive heavy rainfall alerts. View latest air quality information. Locate dengue clusters and improve dengue situation awareness. Search for hawker centres by name or proximity. Obtain useful information such as current listings of licensed food caterers and vector control operators.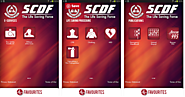 Provide feedback on fire safety and learn lifesaving procedures. For SCDF Nsmen, the app also allows booking of IPPT and overseas notification update.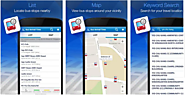 An award winning app with many features including searching for nearby bus stops and taxi stands, real-time island wide bus arrival information, road defects snap and send, real-time parking lot availability, traffic news and expressway live traffic cams.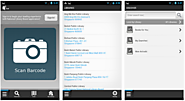 Using the app, library patrons can borrow library items by scanning the barcode, check and renew current loans, place reservations on library items, locate nearby libraries and view details of events happening at libraries.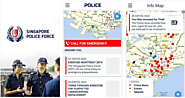 Read latest crime news and police appeals for information and missing persons. Locate the nearest police station from your current location
Find out the latest real-time weather forecast and warnings in Singapore.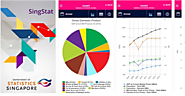 Access commonly used statistics on Singapore's economy and population presented in charts and graphs.
Get access to real time information of vessel details and vessel arrival and departure schedule. Receive alerts on vessel movement. Report unusual or illegal activities in port waters.
15
Property Market Information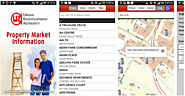 This mobile app by URA provides information on sale and rental of private residential properties in Singapore.