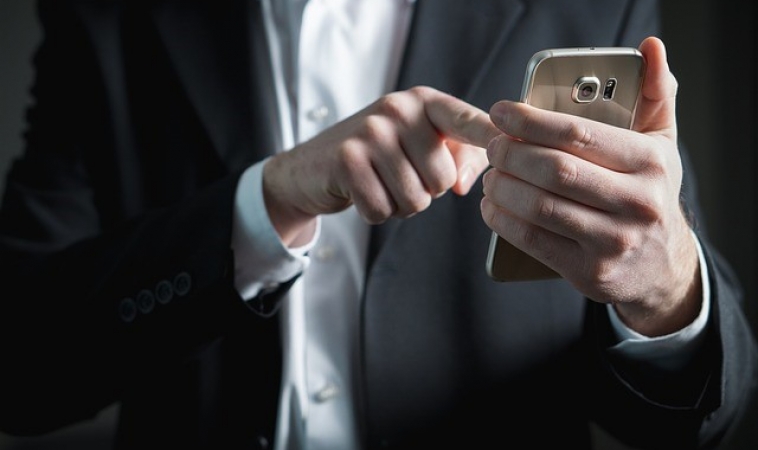 Image Credits: Pixabay
As there are millions of apps available on the Apple App Store and Google Play Store, competition is extremely fierce. However, only a couple out of these numerous apps will get installed on smartphones. Despite a small number of mobile apps making their way to the users, the rate of retention is extremely poor. Localytics confirms this with a study which shows us that the retention rate of mobile apps after 90 days, is a staggering 20%.
It is difficult for developers to get users to use their mobile apps for a long time. As you put in a lot of effort and money to develop your mobile app, you don't want your target audience to uninstall it from their smartphones. Here are a few tips that you can use, to prevent users from uninstalling your mobile app:
Have an FAQ section
These days, your target audience doesn't want to spend time with your customer support to clarify their doubts or fix problems and issues. You can make it more convenient for your customers by having an FAQ section within the app. The content in the FAQ section must be useful to your target audience, to have a significant impact.
When your users can resolve problems without talking with your customer support, they will continue to use your mobile app. Make sure that you include a search button in the FAQ section so that your target audience can find what they are looking for with the help of keywords. Also, by observing how your target audience behaves on your FAQ section, you can update it to match their preferences.
Keep track of app engagement statistics
You need to make sure that you keep track of app engagement statistics at all times. Developing and releasing a mobile app in the Google Play Store and Apple App Store is only one half of the job. You should know why your target audience is using your mobile app. You should also be aware of what features are most popular among your users.
With the help of these metrics, you will have a better idea on how to improve your mobile app significantly. For example, if a feature on your mobile app is redundant, you can remove it by releasing an update.
Pay attention to customer reviews
You need to pay close attention to all your customer reviews if you wish to stop them from uninstalling your mobile app. A large number of users discover your mobile app by going through the stores. However, when your mobile app has a lot of negative comments, it will dissuade potential users from installing it on their smartphones.
Instead, you can continue to improve the functionality and experience of your mobile app by listening to what your users have to say. When all your customers are happy with your mobile app, they will leave only five-star ratings, ensuring that prospects will download it when they come across it in the store.
Personalize user experience
When you personalize the user experience on your mobile app, it increases the rate of retention.To do so, you need to observe the behavior of your users and collect important data points. For example, you need to know how often they use your mobile app, the time they spend on it, and the features they use the most, to name a few.
With the help of this data, you can start customizing the experience of your customers to suit their requirements. For example, if your users utilize your mobile app to know about the latest discounts and deals, you can personalize the experience with push notifications. Every time there is a new discount or deal, you can bring it to the attention of your users with the help of push notifications.
Provide help desk inside the app
You can go one step further and make your app as useful as possible by providing a help desk. Most of the time, when users have to communicate with the customer service representatives, they will have to leave the app. You can show your customers how much you care about your customers by having a help desk inside your mobile app. You can have a separate section in your app, where your users and customer service representatives can communicate freely.
Release regular updates
Make sure that you release updates on a regular basis. These updates don't necessarily have to be enormous changes to the user interface or introduction of new features. The updates can also focus on improving the speed and usability of your mobile app, increasing the retention rate significantly. Also, if there are any bugs you need to fix, you can release an update.
These are six ways you can prevent users from uninstalling your mobile app. If you are finding it challenging to retain your users, why don't you contact Robust Tech House for help? Our professional designers and developers will help you maintain your mobile app!
Brought to you by RobustTechHouse