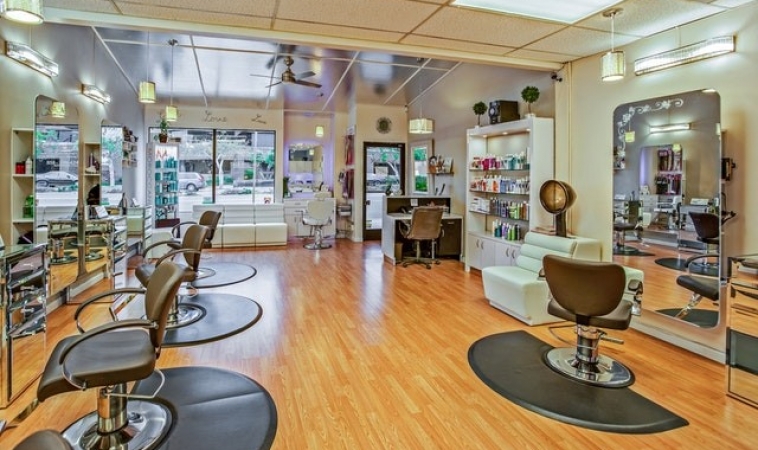 Image Credits: Pexels
As an owner of a salon, you are aware that your sales and profit margin heavily depends on returning customers. Manicure, pedicure, massages, and haircuts are some of the services that customers need frequently. As there are hundreds of salons in your city, the market is competitive and saturated. To stay ahead of the rest of the salons, you will need a mobile app for your business. A mobile app will make your business more accessible and keep your customers happy. At the same time, you can form a stronger personal connection with your customers. For your salon's mobile app to be great, it must have the following features:
Book appointments
The most important feature that your salon's mobile app should have is the ability to book appointments. Your mobile app should display a calendar which shows when the stylists in your salon are busy/free. When the customers touch a specific date on the calendar, it should show at what time they can book an appointment.
If you have a lot of stylists in your salon, you can also feature them in the mobile app. In other words, give your customers the liberty to pick from the stylists working in your salon. With this feature, it eliminates the process of contacting your salon through calls. Also, your mobile app should send messages to the customer's email ids, after they finish booking appointments.
Haircut of the day
When your mobile app features haircut of the day, it remains trendy and ahead of the competition. It is a known fact that people want to remain fashionable by copying the latest styles of celebrities. Every time your customers open your mobile app, you can display the haircut of the day. You can go one step ahead and display a picture of a celebrity who has the same haircut. Also, describe the haircut and how it will make the customers look great.
Ask your customers if you can feature them on the mobile app when they get the haircut of the day. It is a great way to retain existing customers and get new ones to download your mobile app.
Listing prices of services
Customers tend to compare the prices of services before choosing to go to a particular spa. You can show your customers that you have nothing to hide by being transparent about your services. For example, you can display the prices of all your services on your mobile app.
Make sure that you display the picture of each service, along with a small description. You can also highlight the benefits customers will see when they use specific services. To make it easier for your customers, arrange your services in categories. You can also ask the customers if they want your services on a weekly or monthly basis.
Loyalty cards
If you want your customers to continue using the services of your salon, then you should include loyalty cards in your mobile app. Loyalty cards give your customers extra services or products when they visit your salon frequently. For example, you can offer a free pedicure, if your customers get a haircut and a manicure. Similarly, you can use this feature to encourage your customers to try all the services your salon has to offer. Loyalty cards are also a great way to promote specific products. You can offer hair masks, conditioners, hairsprays, and shampoos, every time your customers spend more than a certain amount. Over time, you will be able to build a list of loyal customers who will continue to use the services of your salon for years.
Reminders for appointments
When your customers book appointments through your mobile app, you need to make sure that they know about it before the day arrives. One way to create a reminder for the appointment is to sync your mobile app with the customer's calendar. You can also send messages to your customers a day or an hour before the appointment. When you remind your customers about their appointments, they are more likely to come to your salon at the specified time.
Unique offers
As a mobile app allows you to study the behavior of your customers, you can use it to your advantage by gifting them with unique offers. For example, let's say a particular customer gets a haircut, a pedicure, and a manicure, every time he/she comes to your salon. The next time the same customer books an appointment with your salon, you can offer a discount on those services.
These are the must-have features for your salon's mobile app. If your salon does not have a mobile app, why don't you get in touch with Robust Tech House to build one for you? Our developers will ensure that these features are there in the mobile app, allowing you to maximize the business of your salon!
Brought to you by RobustTechHouse