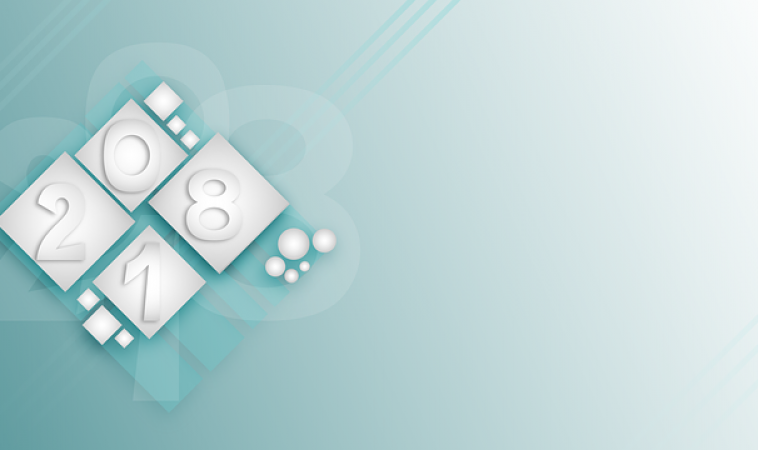 The marketing trend for this new year will be placing more focus on the mobile world because of better customer centricity. 2018 is the year where marketing becomes more personal than ever, thanks to technology such as artificial intelligence and big data. On top of that, the number of people who use the internet from their mobile phones is higher than those from the desktop. Even the time spent by mobile users going through the internet is increasing at a significant rate. Here are six important mobile marketing trends that everyone needs to know:

Image Credits:Pixabay
Augmented Reality
As years go by, smartphones are becoming powerful enough to handle augmented reality. If you think about it, you would have seen the implementation of augmented reality in some form or the other. The best example that anyone can think of is Pokémon Go, a game based on augmented reality. The main reason why it is popular among its users is that you can see Pokémon through your main camera.
Although augmented reality was a novelty, it is now becoming popular. For example, Google released a handful of augmented reality animations for their Pixel devices exclusively. Similarly, IKEA made it easier for the customers to imagine how the products will look and fit in their houses.
Chatbots
Although chatbots have been with us for quite some time, they never went mainstream because of their limited functionality. However, with the introduction of natural language processing and artificial intelligence, chatbots are becoming smarter by the day.
A large number of businesses are deploying chatbots because of their faster response times. As chatbots use artificial intelligence, they can go through large amounts of data in a matter of seconds and suggest products useful to users. For example, take a look Bus Uncle, a popular chatbot on Facebook Messenger. It can give you all the details regarding public buses in a couple of seconds. The chatbot can even tell you if there are seats available on the public buses.
Customized content
It is a known fact that personalized and customized content are becoming more popular among users. For example, when you watch a certain type of YouTube videos every day, your daily feed will contain tailored content to meet your specific tastes. Businesses are customizing the content so that they can serve their customers better.
Let's take a look at a popular e-commerce app, Amazon. When you search for products on the app, it will show you similar ones, every time you open Amazon. As a business, it is extremely important to observe and study their customers so that they can customize the content according to their requirements.
Messaging apps
As users are on their mobiles most of the time, it is much easier for businesses to connect with them. The most popular method used by businesses are instant messaging apps because of their large user base. Hundreds of millions of people use instant messaging apps on a daily basis. Users are also more likely to respond to marketing tactics when businesses contact them through these types of mobile apps. 2018 will be the year when businesses will start commercializing instant mobile apps. For example, if you take a look at Mini Programs by WeChat and Chat Extensions by Facebook Messenger, you can see the possibilities of commercializing messaging apps.
Micro-moments
Since technology has become a part of our lives, the behavior of customers is beginning to change, especially when it comes to micro-moments. These are times when users use their smartphones for tasks such as fixing a leaking pipe, a video about the latest discovery, an article for a project, or even a recipe for apple pie. Regardless of the complexity of the question, all users will use their smartphones to get the answer instantly. According to Google, micro-moments will have a huge impact on mobile marketing. Companies that study the micro-moments of their customers and utilize it for their benefit will witness significant benefits.
Videos
Videos are going to be the next mobile marketing trend for the year 2018. According to SmallBizTrends, 80% of the overall web traffic will be coming from users watching videos. Facebook added to this point by showing us that users spend thrice the time going through live videos than other forms of content.
Customers also find it much easier to make decisions regarding the purchase of products when they can see related videos. At the same time, more customers will invest in products when they watch videos about them.
These are the six most important mobile marketing trends for 2018. If you are looking to make the most out of these trends by building a mobile app, why don't you contact Robust Tech House? Our expert developers and designers have years of experience to build the best mobile app for all your requirements!
Brought to you by RobustTechHouse