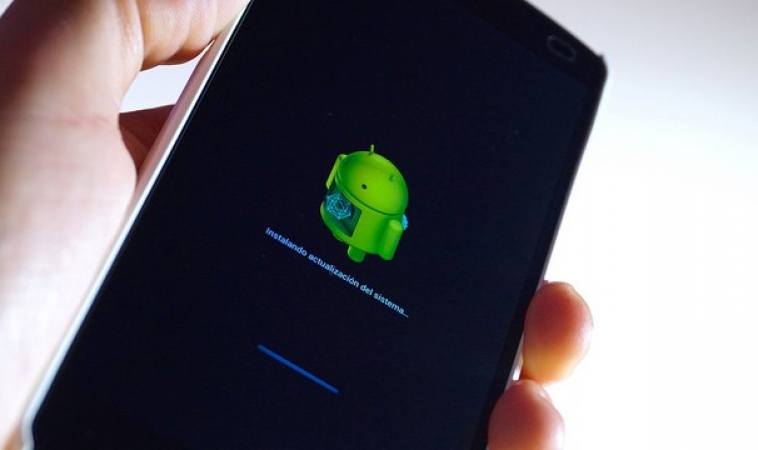 Image Credits: Flickr
Android OS has grown significantly, since its launch in 2008. At present, there are more than 3.5 million apps on the Google Play Store, which just goes to show the immense growth of this OS. During the first quarter in 2018, 86% of the smartphones sold globally were running Android OS. To put things into perspective, in the first quarter of 2010, only 9.6% of the smartphones sold were running Android.
If you are a new developer in the world of Android, you would have gone through numerous articles, regarding the OS. You would have also gotten advice regarding app development. However, there will be times when you come across information, which isn't true at all. False information or myths are everywhere, which tends to discourage developers from taking the first step in app development.
To make sure that you are on the right track, we have made a list of five common myths about developing Android apps:
After launching the app on Google Play Store, your job is complete
Now that you have done most of the hard work by developing and launching your mobile app on the Google Play Store, your job is complete. It is quite common to think like this because you don't have to do anything, other than fix bugs and errors. However, this isn't true because your job is only half complete. As stated at the start of the article, there are over 3.5 million apps on Google Play Store.
Even if you have a great app that will solve a large number of problems for your users, it isn't necessary that they will even know about its existence. After the launch of your app, you should market it to your target audience, so that people are aware of it.  By creating buzz online, your app will get all the attention it needs, making sure that it is popular among your target audience.
App rich in features will make it better
Another common myth in Android development is that if your app is rich in features, it will be better. While offering more features will be useful to your users, it may not be the best deal. When you are developing a mobile app for the first time, you will want to make sure that it gives the best possible performance, with the least amount of bugs. With more features, your app will become bloated, which can affect its performance. Also, you will need to optimize the app so that it works well on all types of devices.
With lesser features, it is easy to ensure that your mobile app works well. You can slowly add features so that your users will continue to use your app for a long time.
B2C market is better than B2B
As the B2C market is bigger than B2B, it is quite common for people to assume that it is better to develop for the former. However, this myth is false because the B2C market is extremely competitive, as there are a larger number of users. Also, the customer retention is quite hard in the B2C market, because there are tons of different apps which will get the job done.
While it is more expensive to build apps for the B2B market, the ROI is always higher, when you compare to B2C, which has lower development cost. Also, with higher customer retention in the B2B market, you never have to worry about users abandoning your app.
Only developing apps in-house will protect your idea
It makes sense that you want to protect your mobile app idea, to prevent other people from stealing it. As a result of this, you will think about in-house development, which is the best option in your mind.
However, this isn't true because even if you hire a third party to turn your idea into a mobile app, you won't have any problems with it going to the wrong hands, as long as you sign a non-disclosure agreement with them. Also, development will take place at a faster rate with a third party, due to their expertise in this field.
Updates can be sporadic once the app is on Google Play Store
The last myth that you will read/hear is that your app updates can be sporadic, once it is on the Google Play Store. Again, this isn't true because there are chances that your app will have bugs and errors. Also, you will have to look at the app metrics regularly, to ensure that your mobile app provides a good experience for your users. Although you won't have to update it daily, you should do it on a regular basis. Making sure that there are zero issues with your mobile app is a good practice.
These are the five myths that you should ignore about developing Android apps. If you are looking for a great company with the right expertise to turn your idea into a mobile app, contact Robust Tech House today!
Brought to you by RobustTechHouse
---
Also published on Medium.