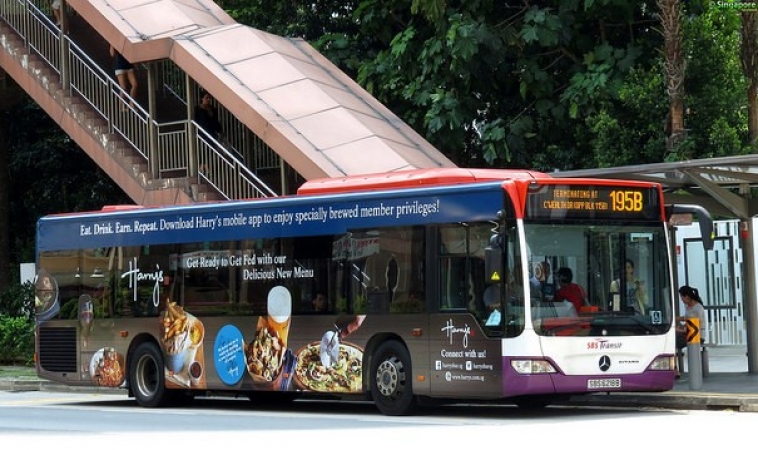 Image Credits: Flckr
GSMA Intelligence recently released The Mobile Economy 2018, a report which shows that there are more than 5 billion subscribers worldwide. According to Statista, there are more than 2.7 billion mobile users in the Asia-Pacific region. Also, only 1.5 billion people around the world who speak English. As one can imagine, there are a large number of users who don't speak English at all.
How do mobile app developers penetrate markets where English isn't the primary language? Through app localization, developers get the opportunity to expand their services to newer markets without facing any cultural barriers. Every developer understands the importance of app localization due to their numerous advantages. However, it isn't an easy task when developers have to undertake app localization. To ensure that the process goes as smooth as possible, here are five essential tips:
Create an app localization strategy
One of the best ways to start the process of app localization is to create a strategy. Rather than rushing the process and localizing your apps in five different languages, you should dig deeper to understand where you stand to gain the most. First, pick a handful of markets and research extensively about them. Once you have a better understanding of the markets, you can come up with different ways to gain new users, such as distributing the mobile app through local channels and creating buzz through local campaigns to name a few. Known as deep localization, you can use this technique if you have large amounts of resources at your disposal.
If you wish to reach out to a larger target audience, then you should use Minimum Viable Localization (MVL). With this strategy, you can start localizing only certain segments of your mobile application. Once more native users start using your mobile app, you can broaden the localization.
Communication with translators is important
Regardless of the type of translators you choose to localize your mobile app, you should communicate with them frequently. When the translation team fails to make sense of the source text, they are bound to make mistakes. To improve translations, it is paramount that you provide large volumes of context. Also, you can reduce the number of errors in app localization by assigning a team member to stay in touch with the translators. If you go the crowdsourcing route for translation, create a forum for the users so that it becomes easier to solve the problems.
Go the internationalization route
You should keep in mind that you cant start begin the process of localization. First, you need to start internationalization, a developmental process that makes it easier for you to localize your mobile app when the target audience has varying language, region, and culture. From your mobile application's code, extract all the UI strings and keep it in a separate external file, known as a resource file.
The advantage of having resource files is that you can customize the content of your app, without having to make any changes to the code. Translate the content in the resource file to the language of your target audience. Also, make sure that you have separate resource files for every language. Depending on the language chosen by the user, the OS will pick and load appropriate resource files
Keep materials for reference ready
You can speed up the process of translation by keeping materials for reference ready. The additional documents you provide will help the translators immensely. One way to assist them is to create a translation glossary, which stores all the key terminologies in the original language. When your translators use this glossary, it ensures that translation remains consistent throughout the mobile app.
Another way to help them is to have a style guide, which shows presentation and tone of the content in your mobile app. By combining these two types of reference materials, the translation process becomes straightforward.
Pay attention to the design of app layout
You use the layout to keep your mobile app's content clean and organized. When you are localizing your mobile app, you will have to use different spelling styles and characters. As a result of this, there are high chances that it will affect the layout of your mobile app.
Most developers overcome this problem during the initial stages of app development, by making the layout design multilingual. If you haven't followed through with this practice, then you can reduce the string length. If that doesn't fix the layout, you will have to change the design to meet the requirements of various languages.
These are the five essential tips that will help in localizing your mobile app.
Are you looking for great developers and designers to convert your brilliant idea into a mobile app? If yes, then get in touch with Robust Tech House immediately as we will build a great mobile app according to your specifications.
Brought to you by RobustTechHouse