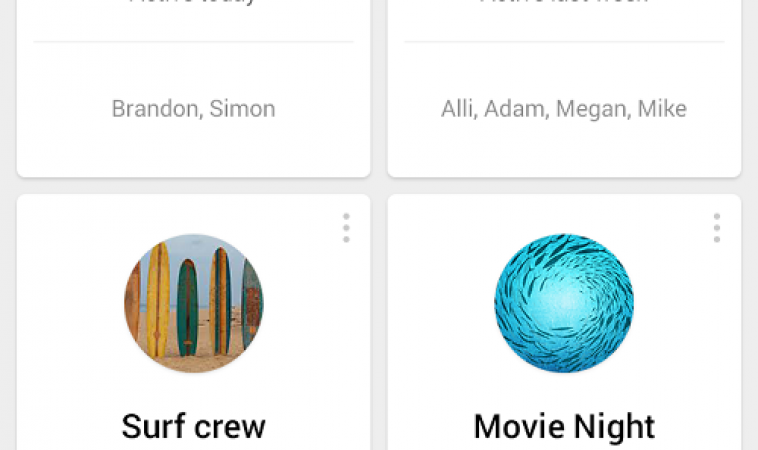 Facebook continues to assert its dominance in social media platforms by rolling out smart and excellent features for Facebook Messenger. Initially, Facebook Messenger was a part of the Facebook app before it became a separate messaging app. Does Facebook Messenger have what it takes to compete with the likes of other popular messaging apps? Let's find out.
Features
To start using Facebook Messenger, you need to sign in with your Facebook account. While you are going through the login procedure, Facebook Messenger will ask you if you want to make it the standalone app for your Facebook and SMS chats. Also, it isn't necessary to use your phone number or share your contacts to use the app even though Facebook asks you to do so. As soon as you log in, you notice that the interface of Facebook Messenger is relatively simple and minimalistic. The majority of the app is white in color with traces of Facebook blue throughout the app.
The most recent chats will be at the top of the app while modules such as active friends, favorites and birthdays continue below. Every message has an icon which displays the user image. For group chats, the icon gets divided into multiple images to show you who is a part of the conversation. If you want to archive, delete, mute the thread, or mark as spam, you just have to swipe the message to the left.
When you mute the thread, you can choose to silence the group for some period of time or till you decide to unmute it. You can also block people from this menu, which is a handy feature. The bottom part of the app has the following categories:
Home
Calls
Groups
People
Me
The categories are relatively simple and have evolved over a period of time to become easy and effective to use. You can differentiate between users who are only on Facebook and who are using the Messenger app. All those who are using Facebook Messenger will have a blue icon, indicating that you can video or voice call them.
While you are on Facebook Messenger, you can see if the recipient read your message and when the user is formulating a response. You can also send your location, 15 seconds of audio and video, a Facebook thumbs up, and photos to everyone using Facebook Messenger.
If you are tired of sending text messages to the recipient, you can send emojis, gifs, and stickers. You can move the stickers and place them near or on your messages. However, if the recipient is using the Android version, he/she won't get the complete experience.
You can use Facebook Messenger to make voice calls to other app users. The call quality is excellent as the voice is crisp and clear. Also, if your friend doesn't pick up the call, you can send a voice message.
You can also make video calls on Facebook Messenger, bringing it on level terms with Skype, Whatsapp, and pretty much any other dedicated video calling app. Facebook Messenger also integrated chatbots and you can search for them on the app. There are different types of chatbots that come with their own set of features. There is also a secret conversation mode available on Facebook Messenger. In this mode, you can set a timer so that all messages, including emojis, gifs, and stickers get deleted.
Verdict
Facebook Messenger is one of the best iPhone apps available on the app store at the moment as it supports voice and video chat, end-to-end encryption, SMS integration and support for gifs and emojis.
Do give Facebook Messenger a try as it is an amazing messaging app!
Brought to you by the RobustTechHouse team.