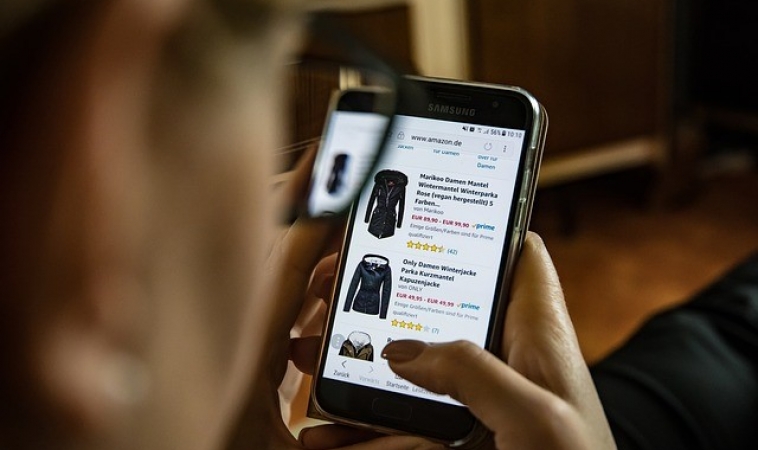 Image Credits: Pixabay
With large-scale globalization and significant improvement in technology, communication and trade between businesses and customers have witnessed remarkable improvement. We can no longer imagine our lives without e-commerce businesses, who have made it easy and convenient to get any products within the comforts of our households. Whether you are looking for a specific pair of sunglasses or a battery for your smartphone or plants to grow in your garden, e-commerce has it all.
According to Statista, the global value of e-commerce sales in retail is expected to reach $4,878 billion by 2021. With the majority of the people having access to high-speed Internet and deep penetration of smartphones in Singapore, no business can afford to ignore the ever-growing e-commerce industry.
When it comes to creating apps for your e-commerce business, it isn't an easy task. As a there are different apps on the App Store and Play Store, you can't afford to make any mistakes. To ensure that your e-commerce app gives the best experience possible, here are five great tips you can use:
Keep the checkout and sign-up processes as simple as possible
The first thing you need to keep in mind is that if your app requires patience to use, it won't fare well in the highly competitive market. As users have short attention spans, it is important that you design your app to meet their requirements.
The sign-up process should be extremely simple so that users can start searching for products immediately. The best and safest bet is to use social media for logins, as they contain important information about the users. Also, allow your users to use a guest account, in case they don't want to create one with your business.
The checkout process should also be simplified so that users can purchase your products easily. Make use of state-of-the-art payment systems such as Apple Pay, Android Pay, and Samsung Pay as they already contain the user's payment information. Allow users to store their debit/credit card information to make it convenient to continue using your services.
Include gamification
It is important that your e-commerce app has a unique selling proposition/point (USP) to differentiate it from other mobile applications. The best way is to include gamification, which involves bringing in-game elements into your mobile app. The advantage of gamification is that it encourages your users to keep using your mobile app, which allows you to sell more products.
You can gift users with loyalty points, which allows them to avail discounts and various other types of offers. You can even make a leaderboard and giveaway products to those at the top. Such elements of video games ensure that users come back to use your app.
Incorporate chatbots to improve the customer experience
You no longer need the services of a human customer representative to communicate with your users as chatbots can do the same. With great leaps in artificial intelligence (AI) and natural language processing (NLP), chatbots can now understand human conversations easily.
Due to this, it becomes easier for the chatbots to understand the context of their queries and provide appropriate solutions and results to them. On top of that, if a user's problem remains unsolvable, the chatbot can ask the customer service representative to take over and provide help. As chatbots reply instantly, it has a positive impact on customer experience.
Integrate geofencing
With the help of geofencing, you can market to your customers according to their location. Bluetooth beacons, Radio Frequency Identification (RFID), and GPS are some of the tools that allow you to know the exact location of your users.
You can use geofencing to send custom and personal marketing messages to your users, increasing the chances of improving your sales. For example, imagine if one user went to a shop that specializes in mattresses. You can push the sales towards your business by sending a push notification, informing the user that you have a special sale for different types of mattresses.
Use recommendation engine
Without offering a personal experience to your users, it is very hard to get them to invest in your products and services. One way to personalize the user experience is to use a recommendation engine. It is a system that studies the usage patterns of your users and suggests relevant products. As a result of this, they are more likely to purchase what you show them.
For example, let's assume that one user started looking for furniture products on your app. The recommendation engine can learn from this and suggest products that meet the requirements of the user.
These are the five tips that will help you the best e-commerce app. If you find it challenging to create a good e-commerce app, why don't you contact Robust Tech House immediately? Our professional designers and developers will get the job done without compromising on quality!
Brought to you by RobustTechHouse