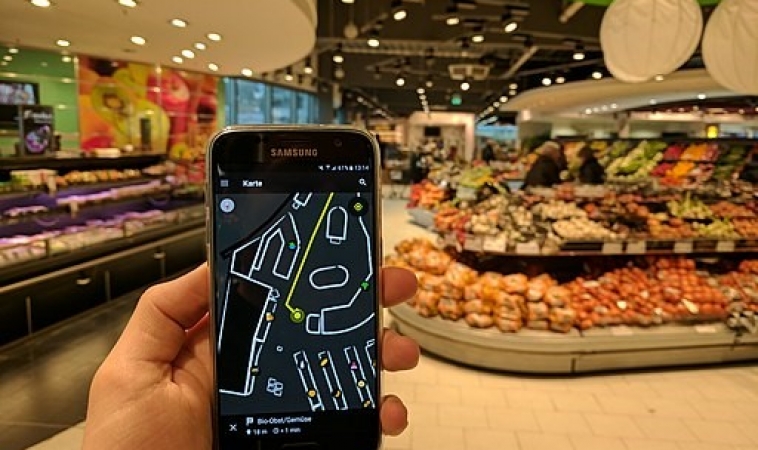 Image Credits: Wikimedia Commons
Our lives have witnessed significant change since the introduction of smartphones. Along with mobile apps, they have the power and ability to do anything and everything in just a couple of taps. These days, you can't talk about business without mentioning mobile apps. According to the government of Singapore, the market for online sales is expected to have a value of $5.4 billion, in the next 10 years.
As the majority of the customers are online, brick and mortar retail stores are making a move, to capture the changing market. One of the many ways to make this possible is through mobile apps. However, when you are developing mobile apps, you need to make sure that you build the best possible app, as your customers and prospects will be using it on a regular basis. To help you through the process of building amazing mobile apps, here are seven best practices:
Guide users through the initial process of buying
You need to make sure that everyone who uses your mobile app should know about its basic functionality. One way to do so is to develop a simple guide, showing your users on how to use your mobile app. The guide should be visible to first-time users when they open your mobile app. The guide should also help them to sign up so that they can continue to use your services without any problems. Make sure that you have descriptions for all the important icons of your mobile app.
Mobile app should come with customer service
As your mobile app will be handling a large number of users on a regular basis, it is vital that you also have customer service. Most of the time, when your customers and prospects run into problems, they will contact your customer service through the phone or email.
However, with a mobile app, you can merge customer service, making it convenient for your customers and prospects to resolve their problems. If you can't use your mobile app, try to integrate Facebook Messenger, so that they can reach out to your customer service.
Optimize mobile app for all smartphones
As you are a retail store, you will need your customer's location and usage behavior, for suggesting relevant products and services. That doesn't mean you use all the resources of your customer's smartphones to satisfy your requirements. When you use many resources all the time, it will drain the battery of your customers and prospects.
On top of that, their smartphones will start to slow down, which has a negative impact on the user experience. Your mobile app should be optimized for all smartphones so that it uses minimal resources for maximum functionality.
Personalize offers
As you have access to the usage behavior of your customers and prospects, you should use it to your advantage. Take a look at the purchasing pattern of your customers. Also, pay attention to which products and services interest your customers and prospects. Once you have the necessary information, you can start personalizing the offers to match the tastes and preferences of your customers. You can also use geolocation for suggesting offers which are relevant to them.
Provide information about products
As your mobile app is an online representation of your retail store, you need to make sure that your customers know about everything you have to offer, such as the products. Try to provide as much information as possible so that it becomes easier for your customers to invest in your products. For example, have a brief description of every product. If the customer wants to know more about the product, then you can show the complete description.
Use coupons and reward systems
Your customers and prospects love it when they get coupons or rewards for using your services. To reward your most loyal and faithful customers, you should use coupons and reward systems. Every week, you can hand out coupons to your customers by sending personal messages to them. You can also make use of a point-based reward system, giving your customers points for purchasing your products and services. Over time, when they collect enough points, they can redeem it for discounts and freebies.
Utilize push notifications
Every retail mobile app should utilize push notifications to gain the attention of customers. Every time there is a sale going on in your retail store's mobile app, use push notifications to make your customers aware of what is going on at the moment. You can also use push notifications to show the status of their products after they order it from the mobile app. However, make sure that you don't send too many push notifications as it can be annoying to your customers.
These are the seven best practices for your mobile app. If you want to create a mobile app for your retail store, contact Robust Tech House immediately!
Brought to you by RobustTechHouse