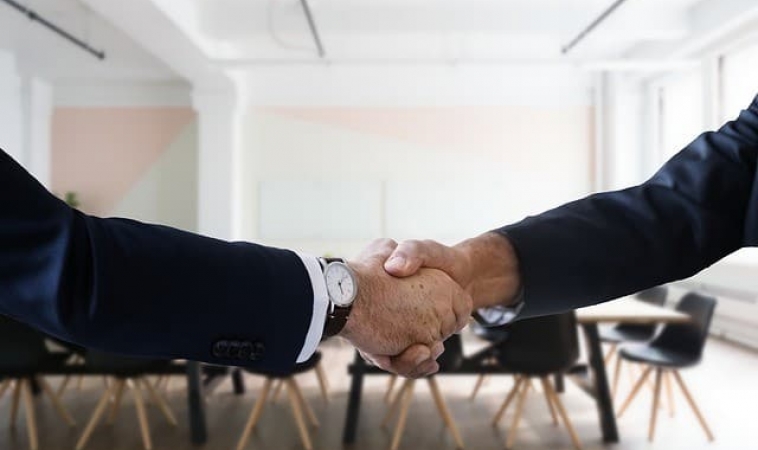 Image Credits: pixabay
It is quite challenging for businesses to find top tech talent in industries driven by technology. Due to the increase in demands for skilled labor in these sectors, companies have to look for potential employees within a limited pool.
Businesses have to compete with huge tech organizations, such as Apple, Google, and Facebook, who have access to enormous amounts of funds. They can offer incredible benefits and incentives to attract the top tech talent.
However, that doesn't mean your company should throw in the towel as there are still ways to get skilled labor for various roles. Given below are great techniques you can use to attract the top tech talent during the recruitment process:
Create a presence in the local tech community
Attracting top tech talent means being at the right place at the right time. One way to know about which individuals have the skills to fulfill the technology-related roles in your company is to create awareness for your business.
You can do so by being present in the local tech community and offering varying levels of support. There are plenty of hackathons, community forums, and workshops which take place in various cities.
These events provide an excellent opportunity to form partnerships with the organizers. You can fund these types of activities or provide an internship or employment to the best of the lot. Another technique would be to send one of your recruiters to observe the participants.
When you participate in these types of events, everyone in the tech community will view your business in a positive light. Also, it improves brand awareness, increasing the chances of attracting top talent during the recruitment process.
Establish a name with upcoming talent
Due to the high demand for tech talent, a large number of students are taking up related courses in universities. Several people are aware of the high-quality tech shortage, which makes it easy for them to find employment.
Rather than hosting an ad on various social media platforms and hoping for potential employees to show up, you should take a different approach. By creating a partnership with various universities, you can offer internships and be a part of campus recruiting.
As a result, you have easy access to fresh talent and select only the best for your company. As it gives them the opportunity to get professional experience, they are more likely to join your business.
Use flexible work schedules as an incentive
These days, everyone not only wants to work but also have enough time for their personal lives. If your company provides only a regular 9 – 5 schedule, most of the tech talent will look for other businesses.
The top companies which have the top tech talent offer flexible work schedules, to keep their employees happy. Some organizations allow their staff to work from home, which works wonders on their morale.
Your company also needs to follow the same route to attract the best talent in the industry. It shows the potential employees that you value their work, rather than them being present in your office.
Also, when employees get to work from home or have access to flexible work schedules, it boosts productivity. It becomes easier to retain the top talent while keeping their engagement rates high at all times.
Simplify the application process
When applicants have a poor experience when applying or looking for a job in your company affects the recruitment figures. For example, if your website doesn't have a recognizable link to your career page, you will lose out on a large number of potential clients.
As the labor market for top tech talent has fierce competition, you can't ask the applicants to go through a lengthy process to apply to your company. The candidates, frustrated with their experience, will go to your competitors.
You can't make them jump through all types of hoops and hope that they will stick around till the end. It is crucial for your business to make the recruitment process candidate-centric. Start by taking a look at the application process and see how you can improve it. Focus on making the procedure straightforward and smooth, which makes it easier to navigate through all the potential obstacles. When the candidates have a positive experience with your company, they are more likely to join.
It isn't necessary that you have to go through countless obstacles to get the top tech talent to work for your company. The trick is to find what is important to these candidates and offering the same to them. Remember, offering an enormous paycheck isn't the only thing that potential tech employees want from a company.
If you want to streamline the process of getting the best tech talent for your company, you should consider outsourcing it to Robust Tech House. It becomes easier to fulfill all your needs, giving your business the edge over your competitors!