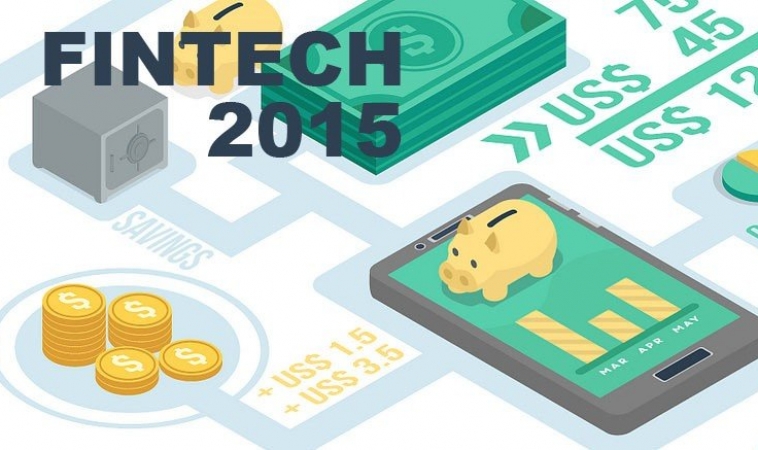 2015 in Review: Top 5 Fintech Stories That We Came Across
Anyone with an ear to the ground in the world of fintech will know well enough that 2015 was a massive year for the sector. Record amounts of investment capital flowed into the sector, a number of companies announced IPOs and there were several notable mergers. According to Forbes, by June 2015, over $8 billion in the form of investment had been poured into Fintech startups whether mobile app based on desktop based, with over $5 billion reported in the second quarter of the year alone. By all indications, it is safe to conclude that when the numbers are finally crunched, the amount invested in fintech startups last year will far outstrip the $12.4 billion reported in 2014.
To illustrate just how fast the world of fintech is growing, here is a list of the 5 most important stories in the sector over last year
1. Crowdfunding Finally Legalized
President Obama signed the JOBS Act into law back in 2012. The main objective of the act (JOBS is an acronym for Jumpstart Our Business Startups) was to enable startups to raise money by non-conventional means, especially peer to peer lending on crowdfunding platforms, so as to create jobs at the grassroots. However, it was only in late October last year that the Securities and Exchange Commission voted to pass the so called Title III section of the law. The rules passed are reasonable and acceptable to both startups as well as investors. Businesses using crowdfunding campaigns to raise capital can now raise up to a million dollars over a 12 month period. The law also streamlines the process of submitting disclosures to the SEC which can now be done using Q&A-style statements.
Source: http://techcrunch.com/2012/04/05/with-jobs-act-becoming-law-crowdfunding-platforms-look-to-create-self-regulatory-body/
2. Goldman Sachs Hiring Data Scientists and Engineers for Online Lending Operation
According to a Reuters story released in May, Goldman Sachs has chosen a path into Fintech decidedly different from that of other leading Wall Street investment banks. Unlike JP Morgan who have chosen to partner with an already established Fintech lender, Goldman Sachs is opting to build its own in-house operation right from scratch. To accomplish this, it is headhunting data scientists, engineers, and operations staff as well as customer service professionals to create an online based lending platform. Among the most notable executives hired by Goldman Sachs include David Stark formerly the credit card executive at Citigroup Inc. and Darin Cline, former operations executive at Lending Club Corp.
Source: http://www.reuters.com/article/us-goldman-sachs-staff-idUSKCN0SF2FP20151021
3. JP Morgan Partners with OnDeck in Lending to Small Businesses
When JP Morgan Chase & Co., United States biggest bank, decided to join the fintech fray it chose to partner with On Deck Capital Inc, a well established online lender specializing on small businesses and startups. It is one of the firms set up over the last one decade to bypass conventional banks in order to offer peer to peer loans. JP Morgan mulled over the possibility of building an in-house online lending platform in the mold of the one underway at Goldman Sachs before deciding that partnering with an established operator was the way to go. JPMorgan's head of business banking Jennifer Piepszak told Bloomberg that the new loans product is expected to be launched in January. She added that loans which usually take weeks or days to approve would now be dispensed within hours of application.
Source: http://www.bloomberg.com/news/articles/2015-12-01/jpmorgan-working-with-on-deck-capital-for-small-business-loans
4. SEC Approves Plans to Issue Company Stock Via Bitcoin Blockchain
In a move seen as a precursor for how financial securities will be distributed in the future, the SEC approved the online retailer Overstock to issue company stock via the Bitcoin cryptocurrency platform. Led by its prodigious CEO Patrick Byrne, Overstock has developed technology that allows for the issuance of company stock via Bitcoin's blockchain ledger system. Overstock has been using the blockchain mechanism to issue private bonds already as these did not require special approval by the SEC. Overstock used its subsidiary T.com to develop the cryptosecurity technology as a commercial product to sell to other companies who would like to use the blockchain to issue stock.
Source: http://www.wired.com/2015/12/sec-approves-plan-to-issue-company-stock-via-the-bitcoin-blockchain/
5. Schwab Plans to Boost its Robo-advisor Capability to Attract Younger Investors
When Charles Schwab & Co. introduced its robo-advisor, its role was restricted to just offering exchange-traded funds (ETF) information to investors. In November 2015 however, Walt Bettinger, the company's CEO and president announced that the platforms' capability may be extended to include mutual funds and individual securities. Mr. Bettinger believes adding such functionality to the robo-adviser will help attract younger investors before they get hooked on to other competing platforms. Bettinger was speaking to advisers and other financial professionals on the sidelines of the 25th annual Schwab IMPACT conference in Boston.
Source: http://www.investmentnews.com/article/20151111/FREE/151119981/schwab-plans-to-expand-its-robo-adviser-beyond-just-etfs
Brought to you by RobustTechHouse. We provide Fintech Development services.
---
Also published on Medium.