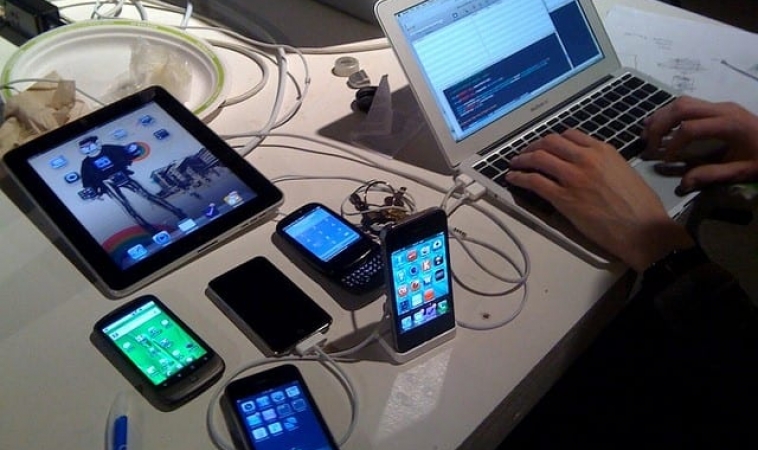 Image Credits: Flickr
When it comes to mobile app development, Singapore is one of the top nations, as the country supports several businesses. Along with the high rate of smartphone penetration, it isn't a surprise that a large number of developers choose to flock to this country.
Mobile app development is an interesting prospect for businesses as it allows them to increase the extent of their reach significantly. It also gives them the opportunity to analyze their customers and make decisions which will improve their sales.
Whether you are a business owner or an individual, you would have set sights on developing your mobile app in Singapore. However, due to the presence of numerous companies offering great services, you don't know which one is worth your investment. Here are the top ten mobile app development companies in Singapore:
The top mobile app development company in Singapore, Robust Tech House believes in using technology to improve the lives of people. At present, Robust Tech House focuses on blockchain development, chatbot development, mobile apps development, and web and e-commerce development.
The company continues to remain popular among its clients, thanks to its great value-for-money services, which make zero compromises in quality. They also remain transparent, allowing clients to understand the progress of their projects.
Rainmaker Labs
After the establishment of Rainmaker Labs in 2011, the company has witnessed tremendous growth, a testament to its commitment to high-quality services. Rainmaker Labs has experience in providing enterprises with solutions which are flexible and technologically advanced.
When it comes to mobile app development, the company specializes in building apps on both Android and iOS. The company also helps marketers to target the right users, thanks to their beacon management system.
Vinova
At its core, Vinova focuses on providing web and mobile app development to small enterprises and schools. Vinova's rise to fame was due to the ability of its team to develop mobile applications for different types of platforms. As the company has six years of experience in the industry, they have helped numerous clients achieve their goals.
The company is known for developing native mobile apps, ensuring that their clients have great security, user experience, and performance. They also help their clients during the process of development.
Codigo
Codigo is another great mobile app development company in Singapore, thanks to its unique services. The solutions it provides allows their clients to stay up-to-date with the latest trends in the mobile app industry.
The company aims to give their clients innovative solutions, which satisfies the needs of their customers. Also, it is the goal of the company to develop easy-to-use services and products, empowering their clients.
Oasis Web Asia
During the initial years of Oasis Web Asia, the company focused on web development and design. Later, the company started offering services such as social networking and mobile app development, as it had access to extensive resources.
The company has clients from all over the world, which goes to show that their clients are satisfied with the quality of work and services. They continue to expand and improve their services to ensure their clients can stay relevant in the highly competitive market.
Singsys
If you are looking for a company which can transform your idea into a functional mobile app, Singsys has got your back. With over eight years of expertise, you can trust Singsys to provide state-of-the-art mobile apps and website design development.
The company has the manpower and the resources to meet the demands of their clients while ensuring timely delivery. The team has several important certifications, which makes them highly-qualified to handle important projects.
Ranosys Technologies
Ranosys Technologies is a Singapore-based company which expanded the reach of its business to counties such as USA and UK. The company is well-known for its top-notch mobile app and web development services while providing great value and flexible solutions.
The solutions from the company use the latest technology, to ensure their customers are always ahead of the competition. The company's team of developers have the skills and expertise, transforming their clients to become leaders in their markets.
Square Fresco
After assessing the needs of the market, Square Fresco started offering mobile app development services in 2011. The company continues to stay relevant in the ever-changing market by adopting the latest innovations and technology.
The team of developers in Square Fresco has a lot of expertise in developing apps for various platforms. As a result, their solutions propel their clients to reach out to larger target audiences.
Massive Infinity
Based in Singapore, Massive Infinity started in 2011, thanks to the efforts of several developers and media producers. The aim of the company is to produce top-grade digital assets for all their clients.
The company is extremely popular in the country, as it takes the time and effort to understand the needs of their clients before providing them with world-class solutions. The company also has extensive quality checks in place to ensure their solutions follow the latest standards.
Let's Nurture
Since 2008, Let's Nurture has been helping their clients realize their dreams by providing businesses with unique and exceptional solutions. They leverage the latest technologies and provide their team with quality resources, ensuring they meet the requirements of their clients.
By offering a myriad of services, Let's Nurture continues to attract a large number of clients on a regular basis. The company has finished over 2,500 projects, which highlights the amount of hard work the team puts in to satisfy their clients.
Brought to you by RobustTechHouse.
---
Also published on Medium.