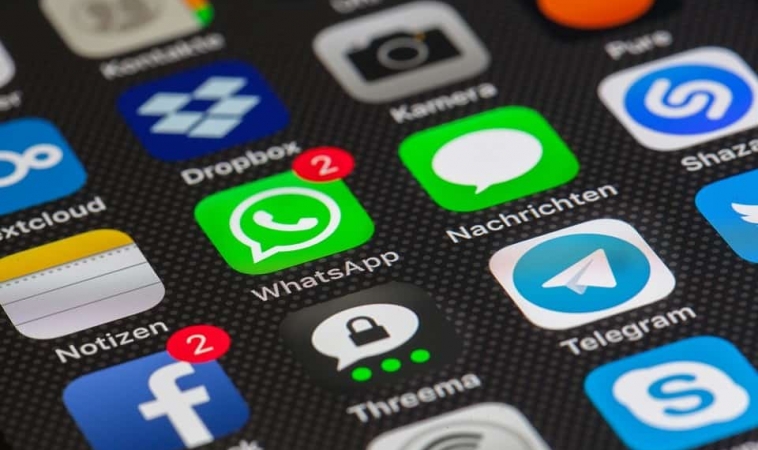 Image source: https://pixabay.com/en/internet-whatsapp-smartphone-3113279/
Gone are days when you had to use only SMS to message your friends, family members, and colleagues. With mobile app development taking center stage, there are several applications available on Google Play Store, which allow you to send messages through the internet.
Today, you can no longer imagine your life without these apps, as you can share texts, images, videos, documents, and links through them. Here is a review of the top three communication mobile apps in Singapore:
It is no surprise that Whatsapp Messenger takes the first spot in Google Play Store's communication category. Since the launch of this mobile app, it has gotten over 1 billion installs, with more than 81 million ratings.
Even if you are a first-time user, you will find it easy to use Whatsapp, thanks to its simple UI. The app categorizes different parts into three categories, and you can switch from one section to another via left-to-right (or right-to-left) swipes. It has a message icon at the bottom of the screen, to start a new conversation. You can also create new contacts via the app, which is a great feature.
Thanks to mobile app development, you have granular control over privacy. For instance, you can determine who gets to see your profile photo, last seen, and status. Due to a continual focus on mobile app development, Whatsapp uses the latest features of Android OS updates to enhance user experience. For example, you can watch videos from YouTube, Facebook, and Instagram, without ever having to leave the app.
The developers introduced new features in group chats, which make it easier to communicate with the users. Now, they can tag members of the group individually, so that only the selected ones get the notification. At the same time, you can privately reply to group messages, by highlighting the text.
Let your followers on Twitter know that Whatsapp featured in the review of top 3 communication mobile apps in Singapore by RobustTechHouse!
Messenger – Text and Video Chat for Free
Coming right behind the heels of Whatsapp with over 1 billion downloads and more than 62 million ratings is Messenger by Facebook. One of the most feature-rich communication apps available at the moment, Messenger is a must-have for every smartphone user.
The user interface of the app feels a bit bloated, as there are too many things going on in the same page. For instance, you get to see the stories of all your friends, messages with other users, advertisements, top and bottom tab bars, and floating action button.
However, once you start using the app, you will feel at home with its extensive features. When you are chatting with users, you have the option of sharing images and videos. You can also do the same with your camera and add stickers, text, or draw with lines or emojis.
One great feature is that you can have secret conversations with your friends, which encrypts the messages. You have the option of making the text disappear after a given amount of time. The app allows you to change the settings of every chat, such as notifications, color, and nicknames. The discover option allows you to find popular, trending, and featured chatbots on this messaging platform. Also, you have the luxury of playing from a comprehensive collection of games, which helps in killing time.
Messenger featured on RobustTechHouse's review of top 3 communication mobile apps in Singapore! Let everyone on Twitter know about this amazing fact!
MiChat – Free Chats & Meet New People
Taking the third spot in the Google Play Store communication category is MiChat, which has over 5 million installs and 64,000 reviews. To start using this app, you need to enter your mobile number and grant permissions to your contacts, messages, and phone.
You will never find it too difficult to use the app, as the user interface is quite minimalistic. It uses bottom bar navigation, which makes it easy to navigate through MiChat. One standout feature is that you can communicate with strangers. However, they can only interact with you, if you accept their request.
Another great feature is that you can send messages in a bottle, which will go to random users of the app. It also gives you the ability to look for users who are near your location. The app behaves like a social media platform, as it allows you to upload content. Your friends can comment on the images and videos.
MiChat was a part of RobustTechHouse's review of top 3 communication mobile apps in Singapore! Tweet this amazing news immediately!
These are the three apps which made it to the top communication mobile apps in Singapore. Do you feel there are other apps available on Google Play Store which are worthy enough to make it to this list? Let us know by leaving a comment below!
Brought to you by RobustTechHouse