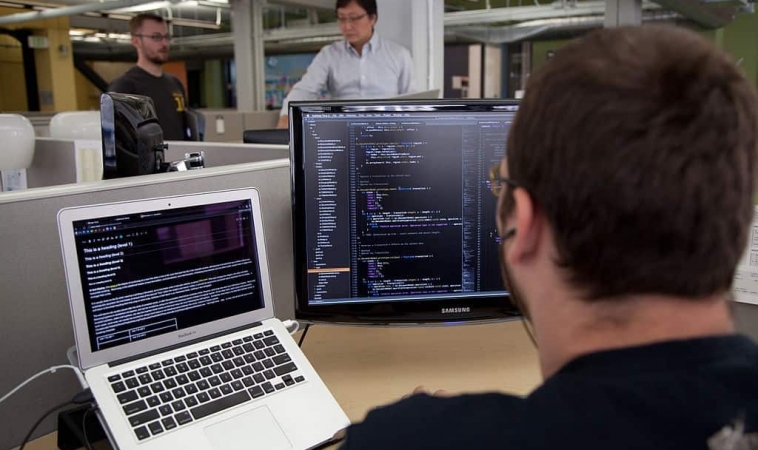 Image Credits: Wikimedia Commons
One major problem every industry is facing at the moment is the lack of skilled tech talent. Every company wants to hire these professionals, as businesses are becoming reliant on technology for various operations.
For instance, everyone is using cloud-based services, as organizations find it easier to access and manage their data. Due to the competitive nature of the market, you need to make sure the way you operate is cost-effective and efficient.
Due to the shortage of tech talent, the best option would be to go the outsourcing route. Initially, the main reason was to bring down costs due to access to cheap labor. However, this is no longer the norm due to the maturity of the outsourcing market. Take a look below to find out why your business should outsource tech talent in this day and age:
Easy access to high-quality talent
Let's face it; the top tech companies all over the world are the ones who's workforce has exceptional skill. It is evident when you take a look at their products and services. If you want to be on top of the market, you also need high-quality talent.
However, what are you going to do when you aren't as big as the top players? The need to acquire skilled and passionate workers is still a huge priority. With tech outsourcing, you won't have to worry about the quality of labor.
The reason is that the vendor in-charge of finding talent will make sure they get the best of the lot in their country of operation. All you need to do is get in touch with a company which provides this service. Once you give them your requirements, you will have a skilled workforce at your disposal. The benefit is that it levels the playing field in your market, giving you the opportunity to become a leader.
Harness cutting edge technology
Due to the constant evolution of technology, you need to adapt to the latest trends, to avoid becoming obsolete in the future. Also, when you have cutting edge tech on your hands, you can improve the experience for your clients and customers.
Every company which provides tech outsourcing services is always on the lookout to differentiate themselves from their competitors. Due to this reason, most of them adopt the latest technologies, which gives them a significant advantage.
For your company, this is a huge boon, as it helps drive innovation. Just think about how much the services you provide will improve when you integrate cutting-edge technology. Even if you face problems while using this technology, it won't take long to resolve them, thanks to the expertise of the outsourced employees.
Hire talent as per demand
While the need to have high-quality tech talent is essential, there are going to be times when you don't require their services. For example, you launched an app, available on both Google Play Store and Apple Store. During the initial stages, you needed all the experienced developers to fix all the bugs and improve performance.
However, once the app has become stable, you don't need these professionals, until you start another huge project. You will face this problem when you have an in-house tech team. Fortunately, when you outsource the workforce for these types of projects, you only have to pay them when you use their services. If you no longer need their expertise, you can inform the vendor, cutting down your costs.
Skilled and experienced tech talent do prefer to work in these types of environments, as it gives them the opportunity to work with new clients. They get immense amounts of experience while working on exciting and different projects.
No need to invest resources for hiring
The problem with hiring new employees is that you have to spend time and money in training them. Also, there is the issue that these staff may decide to leave your company because they got an offer from a bigger organization.
For your business, this is a huge problem, because the sudden shortage of employees can affect on-going operations and projects. What are you going to do when the lead developer decides to call it quits, while your team is writing the code for an app.
You can avoid all these problems by outsourcing tech talent. You don't have to worry about professionals leaving the team, as the vendor will take care of everything. It frees you from the trouble to training talent and finding new ones when they leave.
Outsourcing tech talent is one of the best decisions you will make for your business due to the advantages highlighted above. If you are looking for a strong team to head your project, RobustTechHouse is ready to help you out. You get access to a great set of developers, who have the expertise to leverage the most out of the latest technology!