Decision?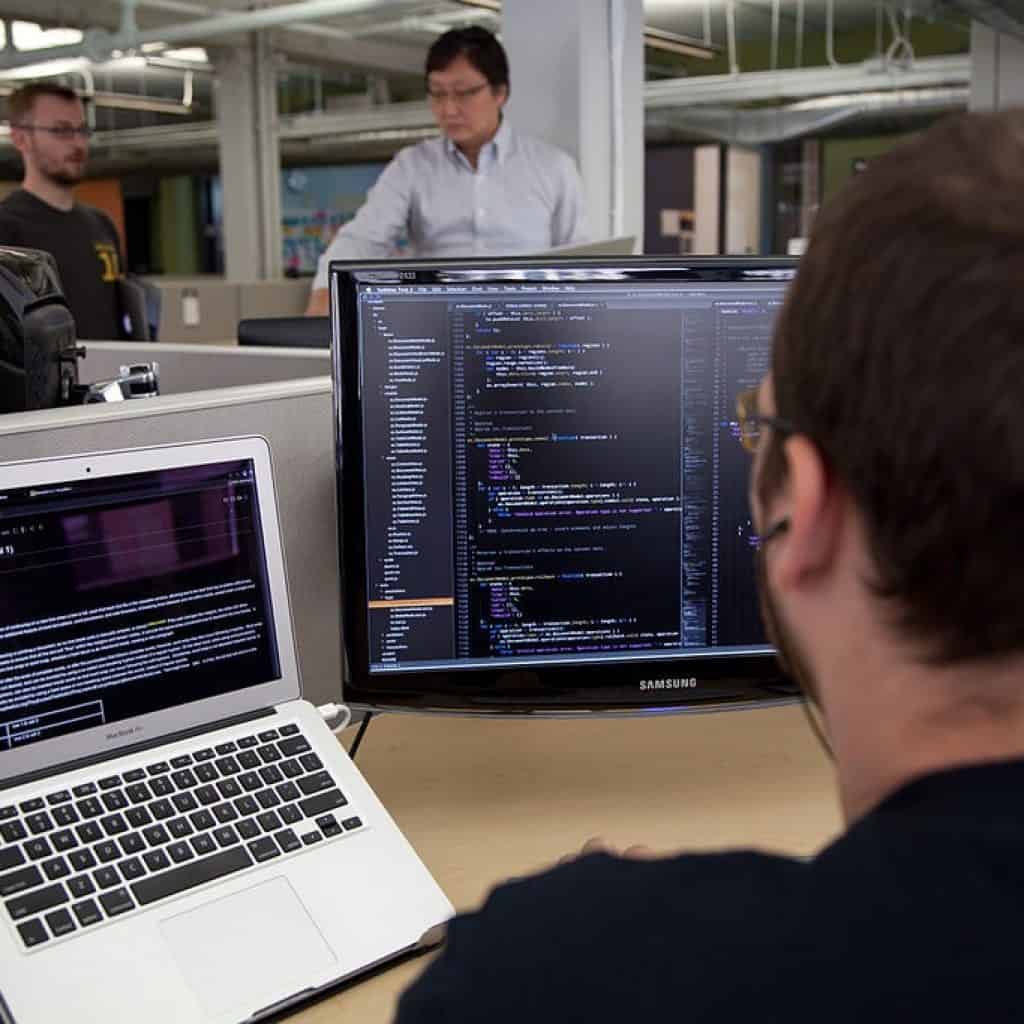 Image Credits: Wikimedia Commons
These days, companies prefer to outsource labor rather than hiring labor for specific projects. Most of the time, organizations make this decision when they have to perform secondary or non-core operations. Thanks to significant technological improvements and innovations, having remote workers take care of various projects is possible.
Your company decides it wants to build a mobile app for the Google Play Store. The aim might be to increase the reach of your business or meet the demands of your customers. Regardless of the reason, it is crucial your company creates one as soon as possible.
However, you can't proceed with this project, as your employees don't have the expertise to make one from scratch. One popular option is to reach out to an offshore company, which outsources Android app developers.
As you are going to be working with an organization who will be handling sensitive data, you are cautious. You don't know whether you should take the plunge or find candidates who can take over this project.
If you find yourself in a similar situation, it is always the right decision to outsource Android app developer for your project:
Access dedicated and experienced team
One reason why companies prefer to outsource Android app developers is that it is challenging to find high-quality talent. While there are a lot of people who claim to have the skills to create apps from scratch, you will find out that most of them don't meet your requirements.
On top of that, building a team takes a lot of effort, especially when it comes to Android developers. You can mitigate these problems by outsourcing these types of tech employees.
Any company which offers this service will make sure they have experienced teams for their clients. Majority of the employees in these firms will know each other and worked on several projects together.
Decreases time to market
These days, it's crucial for your products and services to be available in the market as soon as possible. Otherwise, your competitors will eat up the market share, making it harder to capture the attention of your target audience.
When you outsource Android app developers, the time taken for the product to reach the market comes down significantly. The reason is that these employees have tons of experience building different types of mobile applications.
Due to their hands-on expertise, they won't face any slowdowns in their productivity. Whether it is adapting to a new technology or finishing complex tasks, outsourced Android developers will always deliver.
On top of that, you won't have to worry about these employees taking sick leaves or handing in their resignation papers. The service provider will take care of all these things to ensure there are zero disruptions to your project.
Help keep costs low
When your core activity isn't building apps, this type of venture can be an expensive affair. For starters, you have to look for candidates who can take on these types of projects with minimum to zero guidance. You have to provide the infrastructure, which will make it possible to develop and test mobile apps.
In other words, you need a sound IT team to fulfill your requirements. However, when you add up all the costs, you will understand why outsourcing is such an attractive proposition. When you opt for a service provider which specializes in app development, they will already have the infrastructure and employees to handle these types of tasks. As it is the core focus of their firm, they don't have to go out of their way to take over your project.
The wages you have to pay is lower when compared to how much you will need to spend when you have full-time employees. All these components added together will result in significant savings. You can use the extra money you have at your disposal to improve your business and its operations.
Receive high-quality work
When your employees don't know how to build mobile apps, there will be a significant drop in quality. They will have to try new techniques and trial and error methods to get a functional application.
Outsourcing Android app developers mean that you don't have to think about these problems. The experienced employees will have knowledge about the best techniques which will help create the application quickly. Since they have access to the latest infrastructure, the quality of work will improve significantly.
Every service provider which specializes in providing tech talent knows the importance of delivering excellent work to their clients. When companies know that they are exceptional in their area of expertise, it boosts their revenue, as they get referrals and repeat orders.
In short, outsourcing Android app developers is the best decision you can make for your company. If you are looking for a service provider who specializes in this field, get in touch with RobustTechHouse!