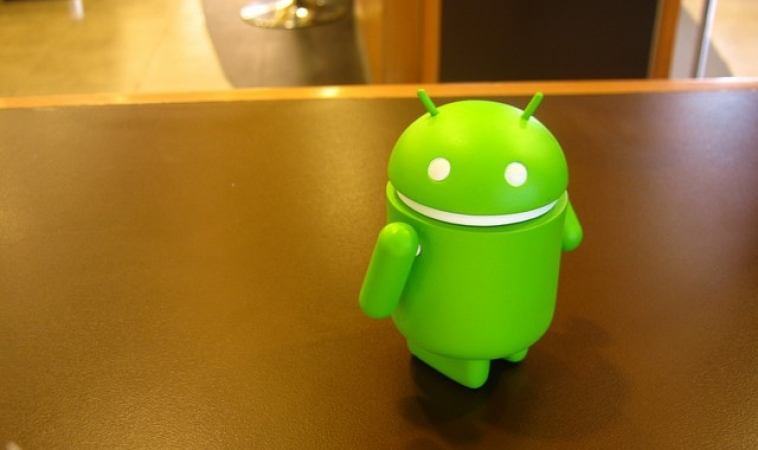 Image credits: https://www.flickr.com/
All mobile app development companies prefer making apps for iOS because of the higher profits, simpler development procedure, and better app consistency to name a few. However, Android devices are dominating the market because of the sheer volume of smartphones. At the same time, there are millions of apps available on the Google Play Store. As the Android market is ripe, the right application can reap all the benefits. The mobile app design must be responsive enough to keep up with the reduced attention spans. Also, it should be simple enough for first-time users, while providing an enriching experience so that expert-users don't get bored of using the app.
Here are some great design tips for your Android mobile app:
Adaptable design
One of the reasons why Android is popular among users all over the world is that these smartphones come in a variety of shapes and sizes. Each manufacturer uses a myriad of screen resolutions and sizes for their devices. To make sure that your mobile app works with all android devices, you should make your app design adaptable. Scaling the user interface shouldn't be done at the last minute. If there isn't proper scaling, the mobile app will look funny on large screens. For example, the latest mobile phones have different screen aspect ratios, especially when you look at Samsung Galaxy S8, LG G6, Google Pixel XL 2, and Essential to name a few. The screens have different aspect ratios because of the bezel-less design. However, as a large number of mobile apps don't have adaptable design, they are unable to take complete advantage of the larger screen space.
Contrasting colors
Colors have an important role to play in the design of an Android mobile app. If you use colors that don't complement each other, they will look out of place. On top of that, it won't be appealing to consumers so your mobile app won't receive a lot of downloads. Imagine how you would feel if you had to read and navigate on a mobile app that only uses bright colors. Try to use contrasting colors so that they make the content and design stand out. Also, it will have a much lesser impact on the eyes of your consumer, allowing them to use your app for a long time. Also, it will improve the legibility of the content and design under sunlight.
Floating action button
Floating action button or FAB are the round buttons that you see in a handful of Android mobile apps. FAB allows users to quickly access certain settings without having to navigate through the entire app. While using FAB in your Android mobile app, you must make sure that there isn't any content next to it. If you place content near the FAB, it will be obstructive. One of the greatest things about the FAB is that users will notice it easily. Make sure that the floating action button uses contrasting colors to gain the attention of users.
Legible fonts
Just like how you place focus on contrasting colors, you also need to keep an eye out on the fonts. Although there are thousands of fonts available, not all of them are useful to your users. For example, if you use complex fonts, then your users will find it challenging to use your mobile application. They won't be able to understand how to navigate through your mobile application. At the same time, it will be challenging to read the content on your mobile app. While picking a font, make sure that it is visually pleasing and readable to your users. Avoid picking fonts that are smaller than 12pt because it is harder to follow.
Use animations
Animations are a great way to direct the attention of your users to a particular feature of your mobile app. You can also use animations to hide the loading times in your mobile app. For example, if a user wants to switch from one tab to another and he/she has to wait for a second or two so that the screen can load completely, he/she will notice the loading time. However, if you add animation to the loading screen, the user most likely won't notice the loading time. Microanimations are another way to enrich the experience of the user. By placing these types of animations in the right places, the app will appear polished.
Use these great design tips for your android mobile app. However, if you are finding it challenging to make the most out of the design, why don't you contact Robust Tech House? We have expert mobile designers who have years of experience in designing Android apps according to the requirements of our customers. Drop a message or give us a call today if you want your Android mobile app to have a great design!
Brought to you by RobustTechHouse
Sources
http://arkenea.com/blog/mobile-app-design-tips/
https://uxplanet.org/10-tips-for-designing-better-mobile-apps-90f0a1c551fc
https://www.hyperlinkinfosystem.com/blog/some-important-things-to-expect-in-a-good-android-app-design
https://think360studio.com/20-tips-how-to-design-great-ui-for-mobile-apps/