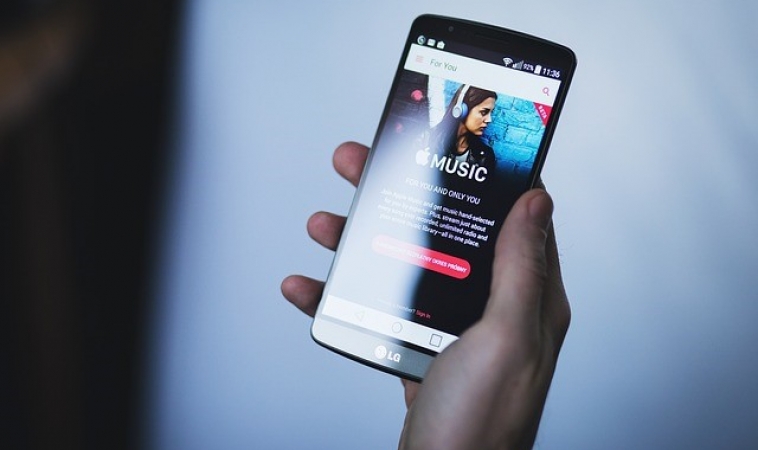 When it comes to mobile app development, it is vital that you focus on the user experience as it has a great positive impact. Most of the time, mobile app developers will follow the latest trends and guidelines in the industry for user experience. However, app developers tend to forget about these five elements of user experience which have a major impact on retaining them:
Image Credits: Max Pixel
Helpful empty screens
When users don't use certain features of your mobile app, it will have an empty screen. For example, if you are a first time user of Uber, and you go the 'Your Trips' tab, you will see an empty screen. If Uber doesn't display any information in this empty tab, users may not know about its function. However, if you see relevant information in this tab, such as it will display your recent trips, it becomes useful. You can improve functionality by incorporating a CTA button in the empty screen. By doing this, you are encouraging users to use your mobile app. For example, when along with the above message, if there was a button that allowed users to book their first ride through the app, the empty screen becomes extremely helpful and useful.
Incorporating human behavior
When you are developing a mobile app, you should keep in mind that users may not always use it in a specific way. As users can be unpredictable when it comes to usage, the best method is to ensure that your app can handle errors. For example, if the app is unable to submit information due to a mistake, make sure you highlight it. By using this technique, your users will be aware of their mistakes and will take extra care to prevent it from occurring again. For example, take a look at the login procedure of Gmail. If you enter an incorrect email id, the app will immediately highlight your mistake.
If your app has a lot of features, you don't have to introduce all of them to the user at once. As users may find it difficult to keep track of all the features, they may lose interest in your app. The best way is to introduce certain features to your users only after they discover them.
Also, if your mobile app comes with options for customizations, the default settings should give an ideal performance. As not every user is tech-savvy, you can enhance their experience with default settings. For example, Open Camera, an app on the Google Play Store can click great pictures without making any changes to its settings. However, you can fine-tune the settings of the app to improve the picture and video quality of your camera.
Introducing in-app gestures
One of the best ways to improve user experience is to incorporate in-app gestures such as double tap, swiping from the left side of the screen, and holding the icon for more than a second. If you use other in-app gestures that are not so common, it will be challenging for users to figure them out. If you want your users to have a great experience with your mobile app, you should give them hints about in-app gestures. For example, when the user is going through your mobile app, you can display a floating text about a useful in-app gesture. You can also have a mini demo the first time a user opens your mobile app to show them how to use the gestures.
Minimalistic login screen
When you want users to log in to your mobile app so that they can use it to their heart's content, you should make the process as minimalistic as possible. As users may find it challenging to remember dozens of passwords, you can make their lives easier by using OTPs. Also, the login can be easier and straightforward if users can link their social media accounts to your mobile app. When you take a look at all the popular apps in the market, they allow users to log in with their social media accounts.
Usability tips
To further enhance the user experience, you should provide usability tips in your mobile app. By following this simple technique, your users will know how to use your mobile app. Usability tips are extremely useful for new users when you change the UI of your app or make significant updates. Even if certain features of your mobile app are self-explanatory, it is always better to display usability tips. For example, Poweramp gives you usability tips (which can be disabled) every time you open the app.
When you are developing your mobile app, never ignore these five elements of user experience. If you want your mobile app to have incredible user experience, why don't you get in touch with Robust Tech House? Our mobile app designers and developers will give you the best mobile app for all your requirements!
Brought to you by RobustTechHouse