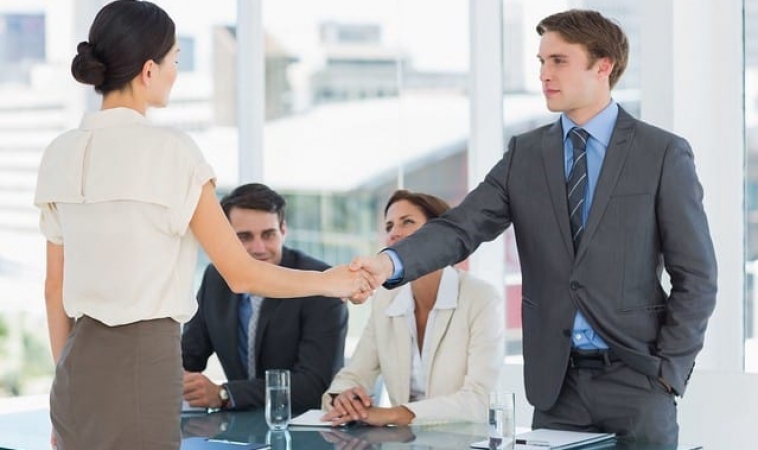 Image Credits: Flickr
There are many IT professionals out there. It can be quite difficult to separate the riff-raff from the spectacular. So how do you go about finding an IT professional who'll be a good fit for your company? Have a look at the following qualities that an IT professional is expected to have in order to be an asset to the company they work for.
Adaptable – If a candidate paints an image of him/her preferring an environment which is predictable and without any interruptions, IT may not be their calling. This is because the field requires IT professionals to be adaptable at the micro as well as the macro levels. To elaborate on this, things changing on a minute to minute basis is what is referred to as the micro-level. At the macro level, the processes involved in doing things are always changing. Being able to adapt to new processes is critical for a budding IT professional.
Technology lover – You don't want someone in your organization who hates what they're doing. Everyone has noticed that when a person does something they love, they can feel it. In fact, it's almost infectious. They can make people feel what they're feeling. When a person gets swept up in something you love, that person will usually perform better than someone who doesn't love what they're doing. The person's commitment to a goal, their quality of work, and so on will be reflected by their love for the field they're in. Technology lovers are great assets for a firm.
Eagerness to learn – If a candidate doesn't demonstrate that they're curious and ready to learn, they're not hiring material. The desire to learn new things is related to adaptability. In order to adapt to new situations, you must learn about trends in the industry and constantly be on the lookout to learn new things. There are now more things than ever before which can be learned in IT. An eagerness to learn is also shown by a person taking every opportunity they're offered. Opportunities could be informal lunch, formal classroom training, and so on.
An understanding of data – Unless you've been living under a rock, you'll know that data is the new gold rush in 2019. In fact, you could even call it the lifeblood of an IT organization. A candidate should demonstrate an understanding of a company's data. This will show that they have insight into how all of the large software applications are linked. In addition to this, being able to understand how an organization's data flow will result in a person being able to understand the organization's business model as well as its internal systems.
The ability to speak to techies and non-techies – The ability to explain your area of expertise to a layman demonstrates a real understanding of a topic. If a candidate is only able to explain their area of expertise to a person using technical acronyms, they're doing it wrong. Being able to explain things in a non-technical way is critical to explain a situation to the company's board and so on as they may not be as clued-in to how a particular aspect of the company operates.
Team player – Being able to operate in a team environment is critical in 2019. If a candidate demonstrates all of the previous qualities but lacks this quality, they might need to be re-evaluated. The IT infrastructure of today as well as the large plethora of tasks to do make being a team player essential. The 1990s saw IT specialized into silos such as networking, server administration, storage, and so on. All of these silos are starting to be broken down with much more virtualization than ever before. This means that teams need to be able to work together to tackle these silos.
Ethics – With so much sensitive data being handled by IT professionals on a daily basis, the question of ethics needs to be addressed. If you aren't able to trust a candidate for whatever reason, you should forget about that candidate immediately. Trust is a big thing in an area which has regular access to sensitive information. You must tell potential candidates that if they're caught accessing data that they don't need to access, their careers as IT professionals are over.
As you can see, there are many qualities that are essential while hiring IT professionals. Some qualities can be worked on while others need to be inherent. Hiring the most qualified candidate who doesn't have some of the qualities mentioned in this article will spell doom for your organization. Make sure you thoroughly evaluate each candidate so that you find the best fit for your organization.
RobustTechHouse can find you IT professionals who'll be a good fit for your company. Contact today.