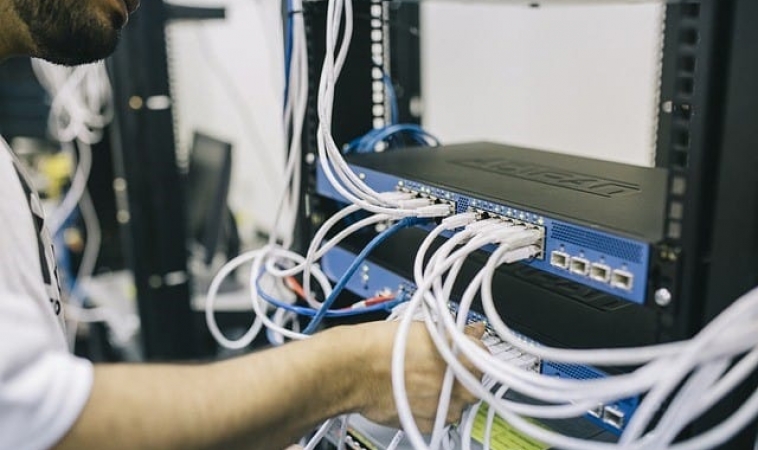 Image Credits: Max Pixel
If your company has been finding it challenging to get the best tech talent, you would have come across the option of outsourcing all IT-related roles. However, you don't know whether this is the right decision for your business.
Since the IT-related roles in your company are vital, you want to be sure that this is the best route. Regardless of your train of thought, you should know that hiring external talent is always going to be the right decision for your business, due to the following reasons:
Better security
When your employees don't have adequate IT-related knowledge, they pose a huge security risk. Cybercriminals are always on the lookout for vulnerabilities to exploit. If your company faces this situation, it can be an expensive affair, especially if they get access to sensitive data.
Also, it portrays your company in a negative light, which impacts your brand image. With tech outsourcing, the employees you get will be specialists in all IT-related jobs. They will ensure that everything is as secure as possible. As a result, your company will have better protection against security breaches.
Easy access to a huge pool of talented employees
It is quite difficult to get the best tech talent for your company due to the presence of gigantic market players. Most of the skilled labor want to work for these organizations, which makes attracting the right ones an uphill task.
Also, one of the shortcomings of the recruitment process is that you have access to local talent. However, with tech outsourcing, your company will be able to acquire skilled labor with minimal effort. The organization in charge of outsourcing will do all the hard work of finding the right employees.
They will give you a dedicated team who is responsible for handling all your IT-related problems and demands. Given the fact that you have access to a pool of talented employees, your business will be able to grow and flourish.
Greater cost savings
A large number of companies are trying to cut down on their costs, which gives them greater financial breathing room. When you choose to hire employees the conventional way, you have to pay them their salary, along with other benefits. Also, you need to spend time, training and guiding them so that they can handle all your IT-related needs.
With tech outsourcing, you don't have to deal with these costs, which helps bring down the overheads significantly. You also don't have to worry about compromising on quality, as you get the best of the lot.
The problem of losing employees and finding replacements will become a thing of the past with tech outsourcing. Also, every organization which provides this type of service will provide you with different types of plans. You can select one which meets your budget, decreasing the financial strain significantly.
Scale as per demand
There will be periods when your company is facing peak loads. During these situations, your employees have to work overtime, to keep up with the demands. As a result, you will have to compensate them for their efforts. Sometimes, you need to hire additional workers to keep up with the demands.
The problem with all these techniques is that you will have to spend large sums of money. A cheaper alternative would be to outsource the tech talent, as you can cut down on costs. At the same time, you can hire additional employees to handle the increase in demand. Once it goes down, you can inform the business which provides this service, that you no longer need them.
Improves risk management
Companies have to deal with the problem of employees taking additional leaves or quitting their posts. If they are handling sensitive tech projects, your business will take a huge hit. With tech outsourcing, you will be able to ensure continuity in all aspects.
Your business won't have to deal with the situation of having a substandard operation due to the lack of capable employees. You can make sure your company continues to function during all periods.
Also, if the services of the tech outsourcing organization don't meet your expectations, you can get a replacement at no extra cost. They will bear all the costs of finding the right talent.
Outsourcing tech talent will always be the right decision for your company. Irrespective of your needs, you will be able to cover all bases with the right vendor. Your company will be able to focus on core areas of your business. Every organization which offers these types of services will give you a customized solution, which will meet all your requirements.
If you are on the lookout for getting the best tech talent while outsourcing, check out Robust Tech House. You will be able to get high levels of efficiency at low costs, a dream for every company in the world!