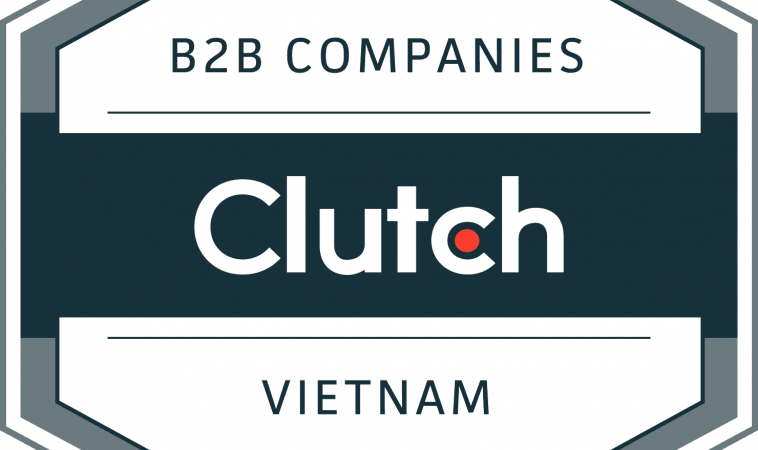 We've been growing our capabilities as a mobile, financial, and e-commerce technology solutions provider for years. At RobustTechHouse, we want to bring our clients' ideas to life through technology. We're excited to announce that our efforts have been recognized.
RobustTechHouse has been named a top developer in Vietnam according to Clutch's 2019 research!
Clutch is a B2B ratings and reviews site that ranks firms based on their portfolio, market presence, and quality of services. Their team conducts verified client interviews to assess client satisfaction, which are housed on their site. Given the value placed on client satisfaction, it is significant to be recognized as an official leader on Clutch.
As our director stated:
"We are honored to be featured as a Top Mobile App Development Company by Clutch. Clutch is well known in the industry for its rigorous assessment criteria. We work hard to provide the best outcomes for our clients and are happy to be recognized for this effort." – Patrick Sim, Co-Founder & Director, RobustTechHouse
Over our years of engagement with Clutch, we've built a meaningful profile. Our latest review involves our development of an existing e-commerce website, which lead to several hundred additional orders a week for our client. We were applauded for our agile development style, talent, and clarity in communication. An excerpt from the review can be viewed below:
RobustTechHouse is also ranked on The Manifest, Clutch's sister site, as an industry leader. There, you can find shortlisted, top-performing firms in various industries.
We look forward to creating a profile on Visual Objects, to visually showcase our skills to potential clients.
Till then, we'd like to thank all of our clients who have made it possible for us to be industry leaders. We value our partners' feedback as it encourages continuous improvement and supports our leadership in the industry.
Wondering how we can help you realize your vision through technology? Contact us about our services online!