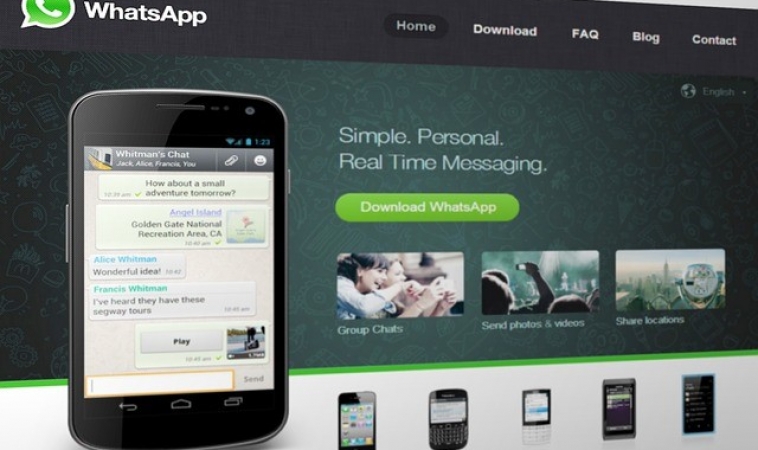 Whatsapp Reaches New Milestone for the Year 2017
According to Whatsapp's blog, the messaging company has reached a new milestone – one billion people from all around the world use Whatsapp on a daily basis. Last year, Whatsapp announced that every month, one billion people use its services. Now, the number of active monthly users has reached 1.3 billion. There are more interesting facts from their blog:
People send 55 billion messages every day
Users share 4.5 billion photos on a daily basis
Users share 1 billion videos every day
Since 2016, the number of people using Whatsapp has been increasing significantly. A study by Reuters showed that some people get their news from Whatsapp. A spokesperson from Whatsapp told VentureBeat that on New Year, people sent 63 billion messages on Whatsapp, inclusive of 2.4 million videos and 7.9 billion images. From another report by Whatsapp in 2016, it was found that people make at least 100 million voice calls through the app.
Image Credits: Pixabay
Apple's Clips App now has Pixar and Disney characters
Clips, a new app for making and sharing 'fun' videos with your families and friends, released a new update. The latest version of the app allows you to add your favourite Pixar and Disney characters to your videos. The update also includes tons of posters, improvements in usability, and graphic overlays, making it easier than before to create your videos.
Launched in April, the app allows you to record, edit, and customise videos. You can add music, captions, filters, stickers, and more to your videos. The latest update will allow you to add animated Donald, Daisy Duck, Mickey Mouse, Minnie Mouse, and even the characters from Inside Out and Toy Story to your videos.
The new update makes editing videos more fun. If you don't have Clips on your phone, download it for absolutely free on the App Store!
Is Amazon going to launch its own messaging app?
AFTVnews, a website only for news related to Amazon, said that the e-commerce giant is planning to join the ranks of Google and Facebook by releasing a messaging app. Known as Anytime, you will be able to contact all your friends with just their names. The chats are encrypted to enhance security. You can use filters, GIFs, emojis, and stickers when chatting with other people. You can play games with your groups and friends on Anytime.
You have the option of customising your conversation with other people by either changing the colour or adding nicknames. You can use the app to listen to music, split bills, order food, and more. You can even make reservations, shop and check the status of your orders through the app. All these features of Anytime are very interesting. It will be interesting to see how Amazon fares in the world of messaging.
Seeing AI, a new app for the visually impaired
Microsoft is aiming to help visually impaired people all over the world with its new app, Seeing AI. At the moment, Seeing AI is only available for people from Singapore, New Zealand, Hong Kong, India, Canada, and U.S.
With the help of the iPhone camera, Seeing AI can do the following things:
As soon as the text appears in front of the camera, the app will narrate it.
Read your documents and help you take a picture of the printed page using audio. The app can also differentiate between lists, paragraphs, and headers, making it easier to skim various documents.
It will guide you to show the barcode to the camera so that the app can read out any package information.
Store and describe the features of people's faces, such as identifiable characteristics, facial expressions, and gender.
These are just a handful of features of Seeing AI. The developers will add more features to the app, to improve its usability!
Some cool HomeMade Cleaning Solutions
Just as an aside, check out this cool infographic about homemade cleaning solutions that we thought was cool 🙂
Brought to you by RobustTechHouse
---
Also published on Medium.